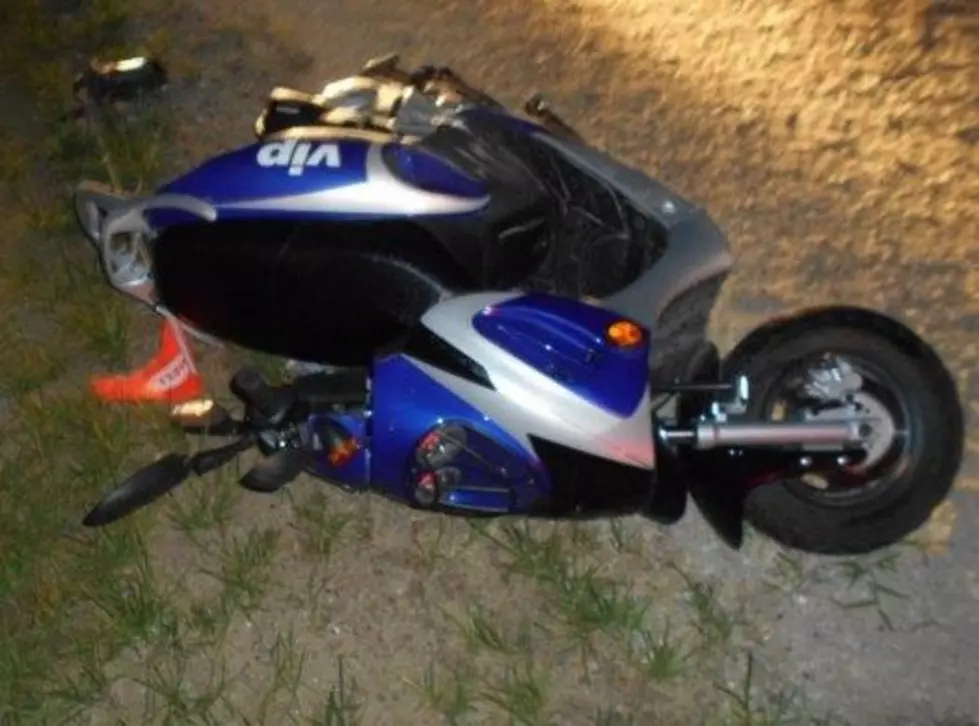 Still Looking for Deadly Hit and Run Suspect
Photo from Fayette County Sheriff
It's been slightly over one week, and it's still not known who was driving the vehicle in a hit and run incident that killed a local teenager.

14 year old Kaiden Estling of Maynard had been riding his blue moped on Highway 150 late Thursday evening, June 28, when he was struck by a vehicle about 2 miles south of Fayette. The vehicle then left the scene.
Estling was found in a nearby ditch; despite lifesaving procedures, he was pronounced dead at the scene.
The Fayette County Sheriff is asking the public for any information on the incident.
There is no description of the suspect vehicle, but residents are being asked to look for a vehicle with some recent damage.
Estling's funeral was last week at West Central High school, where he was going to begin his freshman year.
A GoFundMe page for Estling's family has been established.