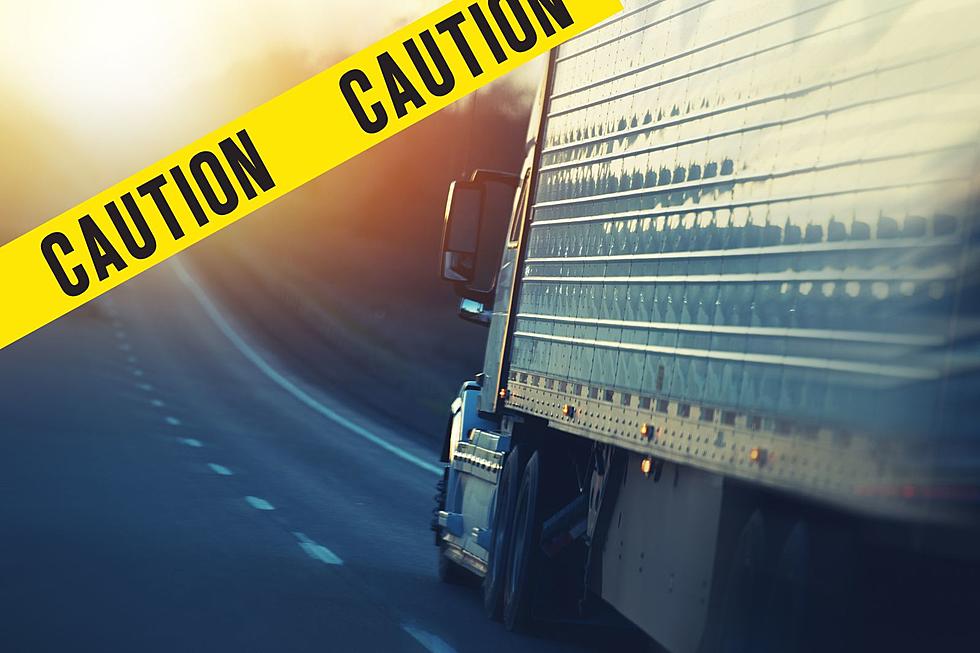 NE Iowa Semi Rollover Leaves Many Chickens Dead
via Canva
An unfortunate accident in Allamakee County Monday morning killed many chickens.
At around 5:36 AM Monday, the Allamakee County Sheriff's Office received a call reporting a semi-rollover accident. The accident happened on Highway 76N near the intersection of Waterloo Creek Drive.
According to reports, a 58-year-old Postville man was driving a semi-tractor and trailer when the vehicle entered a ditch. This caused the semi to roll over on its side.
At the time of the accident, the semi was hauling roughly 4,000 chickens. Due to the rollover, many were killed or injured.
Fortunately, the driver was not injured in the accident.
---
Weekend Semi Crash Closes Highway
On Saturday, a different semi-rollover accident on I-80 resulted in the semi in flames.
At around 10:45 Saturday morning a semi traveling eastbound near Van Meter struck a jersey barrier. The semi then rolled over onto the road where it caught on fire.
Fortunately, the driver only sustained minor injuries in the crash. Upon escaping from the vehicle through the windshield, the driver told crews he was grateful to be alive.
Interstate 80 eastbound was shut down for a few hours near DeSoto/Van Meter by the 110-mile marker before opening back up.
Want to keep up to date with the latest in local and agricultural news? Download our app! It's completely free and not only will you be the first to know about breaking news, but we'll also keep you updated on events coming to the area. Get the free app today.
See The Gleaner Centennial Combine
2023 marks 100 years for the Gleaner combine and to celebrate, Gleaner is sticking with its roots.
Kroul Family Farm Tour
During this time of year, people love to take advantage of the fall colors by going to local farms. Let's take a tour of a pumpkin farm in Mount Vernon.