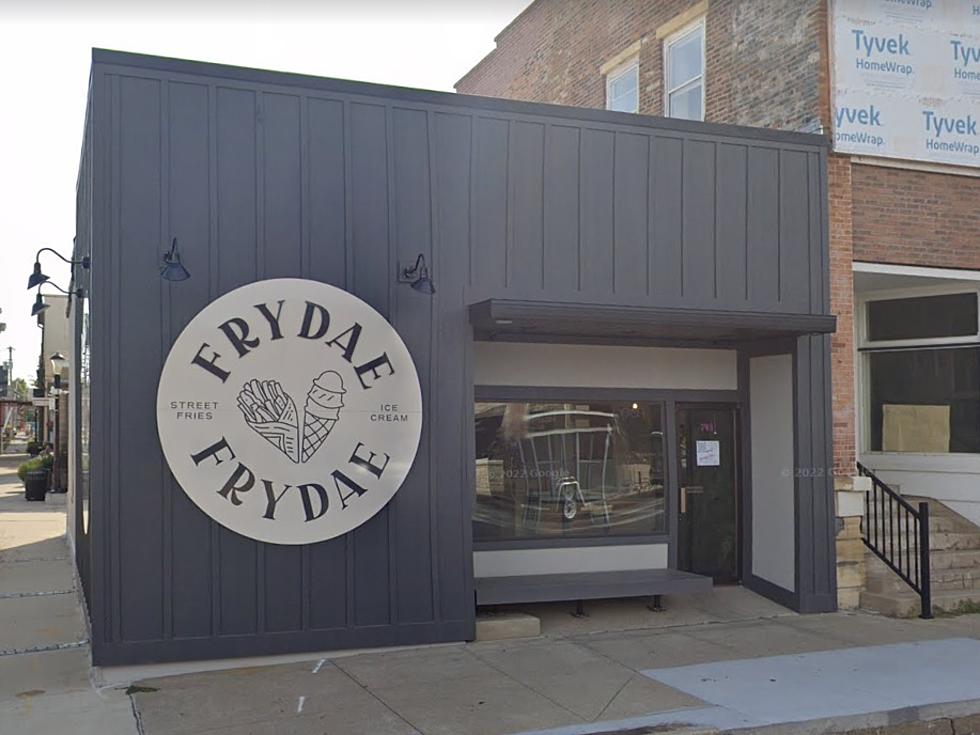 Frydae In Marion Adds A New Lunch Item To It's Menu
Google Maps
When it comes to unique restaurants in the area, look no further than Frydae in Marion. While the menu might be limited to street fries and sundaes, man are they delicious! My personal favorite is the poutine fries. Don't be afraid of gravy and cheese folks. One common question asked at Frydae is, "Do you have sandwiches?" The answer is, "Yes!"
Earlier this week Frydae announced on its Facebook page that they were going to introduce their first sandwich to the menu. They are calling it the CSL, or 'Chicken Sandwich Lunch.' According to the post, you'll be able to order a chicken sandwich in-store and online Tuesday through Friday from 11 a.m. to 3 p.m. The rest of the Frydae menu is available the rest of the day. You can get several different kinds of chicken sandwiches including Classic, Buffalo, Nashville hot honey, and the Porker!
Frydae will serve the new chicken sandwiches on a griddled brioche bun and will also feature sides like mac and cheese, fries, tots, street corn salad, coleslaw, and more! So why not offer the sandwiches on weekends too? Frydae stated that with a small kitchen, they simply don't have the room to sandwiches and keep up with all the other weekend orders that keep them swamped! They added that they hope the addition of a lunch item will keep them busy during the "off" season for sundaes. Is there an off-season?
I can't wait to stop by Frydae soon and try one of their new chicken sandwiches. And of course, enjoy some more poutine fries!
Where to Eat if You're Going to a Concert in Downtown Cedar Rapids
The next time you're headed to a concert in Downtown Cedar Rapids, leave a little earlier so you can enjoy one of the awesome local restaurants nearby! Here are the places within walking distance of the Alliant Energy Powerhouse Arena, Theatre Cedar Rapids, and the Paramount Theatre (restaurants near the McGrath Amphitheatre are at the end):
Gallery Credit: Courtlin
The Top-Rated Restaurants in Marion & Hiawatha
As a way to highlight some of the restaurants just outside of Cedar Rapids, we turned to Yelp to figure out the highest-rated restaurants in Marion and Hiawatha. In order to be added to the list, the official address of the business had to be in one of those two cities. Here are the top ten!
Gallery Credit: Courtlin