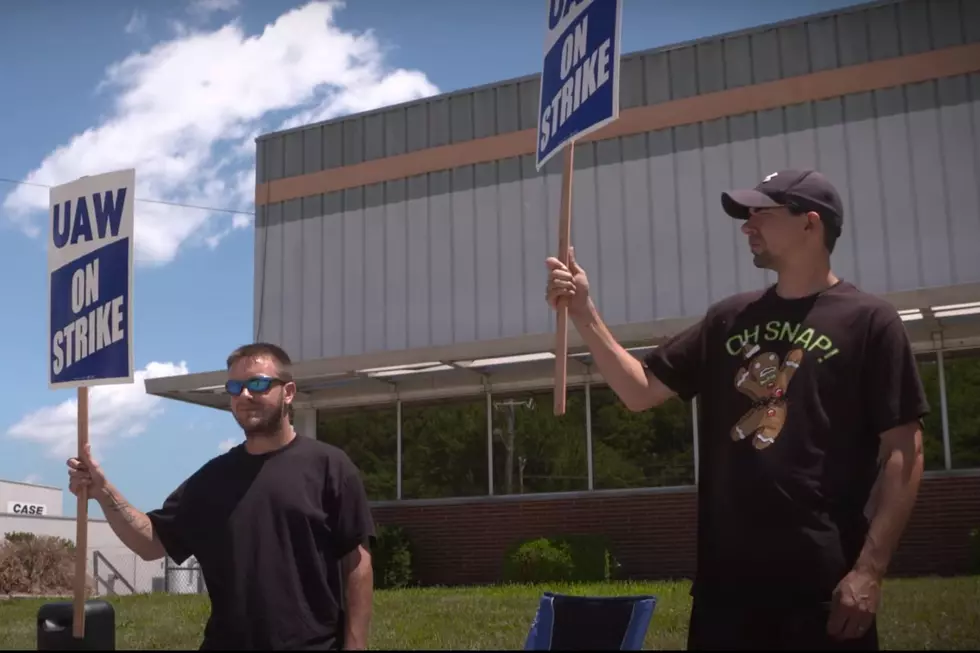 Iowa CNH Offers Striking Workers "Best, And Final Offer"
UAW via Youtube
After eight months, the 400 union workers that have been on strike at the CNH Industrial pant in Burlington will be voting on a contract offer.
Over 400 workers in Burlington and 600 workers in Racine, Wisconsin went on strike back in May over worker benefits. During this time, the union workers have been receiving weekly strike pay, but they are still dealing with a loss in income. Some have even taken up other jobs to supplement that income loss.
According to a statement released on Monday, CNHI presented the offer to the union saying it was an "upgraded last, best, and final offer". The offer will be presented to members of both striking unions for a vote.
This is the first time during the eight-month strike that an offer is being brought up to a vote. Paul Iverson of the University of Iowa Labor Center told Radio Iowa.
Whatever has changed is enough that the negotiating committee has decided now is the time to have the membership decide what we should do with this latest offer.
Back in May, CNH offered a deal to union leadership that included an 18.5 percent wage increase over three years. However, the bargaining team felt this offer did not cover the cost of inflation.
According to the statement from the UAW, the "details regarding locations of the ratification meetings, timing and voting will be communicated by the local leadership."
According to WQAD, as of Monday, union members on the picket line in Burlington had not seen the details of this final offer. Members of the union are expected to vote on the offer Saturday, January 7th.
See The Gleaner Centennial Combine
2023 marks 100 years for the Gleaner combine and to celebrate, Gleaner is sticking with its roots.
A Glimpse Into Wenger Family Farms
When you are driving through the countryside just outside of Elgin, it's easy to miss the driveway for Wenger Family Farms. But those that know where they are looking are welcomed onto a farm that exemplifies care standards, not only to their animals but to the environment.