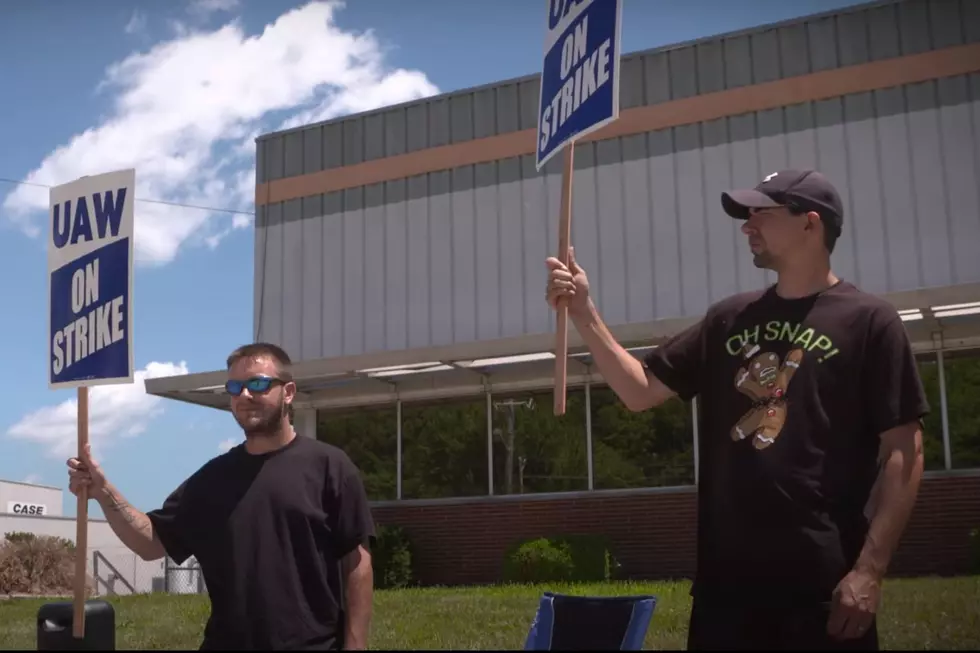 Iowa Workers Reject "Final Offer" After 8 Months On Strike
UAW via Youtube
After eight months, the 400 union workers that have been on strike at the CNH Industrial plant in Burlington voted on a contract offer.
CNHI presented the offer to the union saying it was an "upgraded last, best, and final offer". Members of the union met on Saturday, January 7th to discuss and vote on the offer.
After a vote, the union workers at the Case I-H/New Holland plant in Burlington and  Racine, Wisconsin rejected the company's latest offer.
According to Radio Iowa, the latest offer included increased wages and lowered health insurance premium hikes. However, U-A-W member Stacey Hathaway says the mandatory overtime requirements were the sticking point to many.
They want to be able to put people in there for as many hours as they possibly can, more hours than we used to work. So that's something that they need to work on.
Over 400 workers in Burlington and 600 workers in Racine, Wisconsin went on strike back in May over worker benefits.
Back in May, CNH offered a deal to union leadership that included an 18.5 percent wage increase over three years. However, the bargaining team felt this offer did not cover the cost of inflation. Saturday's vote is the first time that union members voted on an offer from CNH.
The rejection of the latest worker contract means that the strike will continue. According to a release from the UAW, the " bargaining committee will meet to discuss the next steps to take with CNHI."
According to an article in the Associated Press, workers in Burlington say "they [want] to go back to work but only if they receive a fair contract."
Oelwein Home For Sale Less Than $16,000
Oelwein House Listed Over $100,000