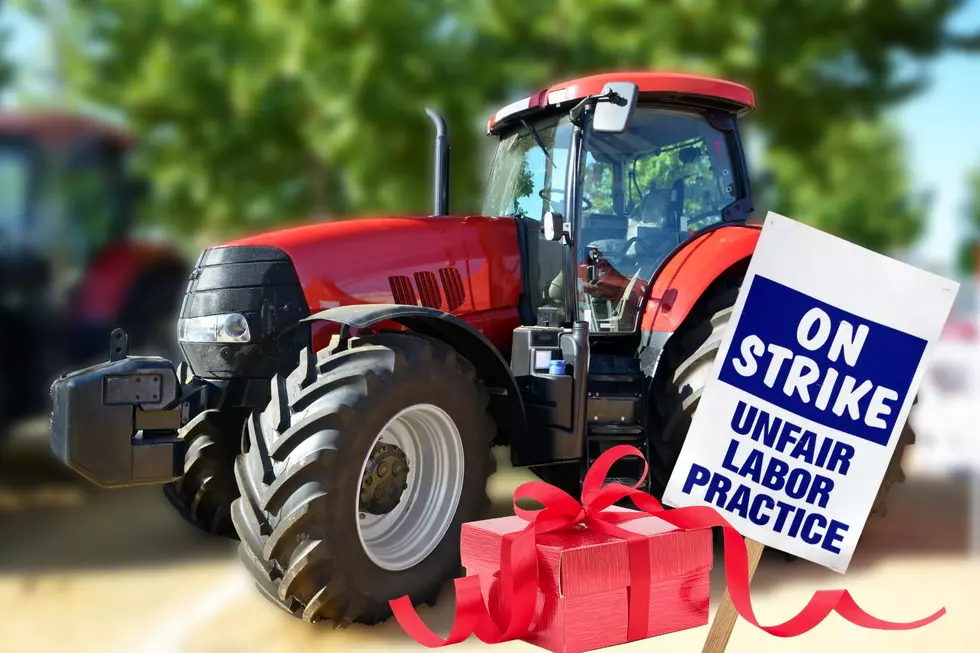 Iowa CNHi Strikers Are Getting A Helpful Hand This Holiday Season
via Canva
It's been seven months since the workers of Case New Holland Industrial first took to the picket line over labor negations.
430 workers in Burlington and 600 workers in Racine, Wisconsin went on strike back in May over worker benefits. During this time, the union workers have been receiving weekly strike pay, but they are still dealing with a loss in income. Some have even taken up other jobs to supplement that income loss.
United Auto Workers Local 807 Women's Committee went to work this past month to help those families that have been dealing with the stress of this long strike.
The Woman's Committee asked union members for a Christmas wish list which was then used to create a Target registry.
People from all over the country have been purchasing gifts from this registry to gift to the children of the Union members. These donations have been helping ease worries of the holidays for the union members with children over gifts on Christmas morning.
Nick Guernsey, president of UAW Local 807 says they have been getting donations from Washington state to New York.
Members from both our local and Local 180 made sure the members' kids have something to open for Christmas if members are struggling.
The Union and CNHi have not met since the two failed to come to an agreement in September. Negotiations failed then due to inflammatory language and a missed deadline.
U.S. Secretary of Labor Marty Walsh has agreed to get involved in the negotiations as long as there are no objections.
You can show your support for the striking families here. Gifts will be distributed on December 18th.
A Glimpse Into Wenger Family Farms
When you are driving through the countryside just outside of Elgin, it's easy to miss the driveway for Wenger Family Farms. But those that know where they are looking are welcomed onto a farm that exemplifies care standards, not only to their animals but to the environment.
Have You Seen All of these License Plates in Iowa?
Here are 25 different license plates you can see throughout Iowa.