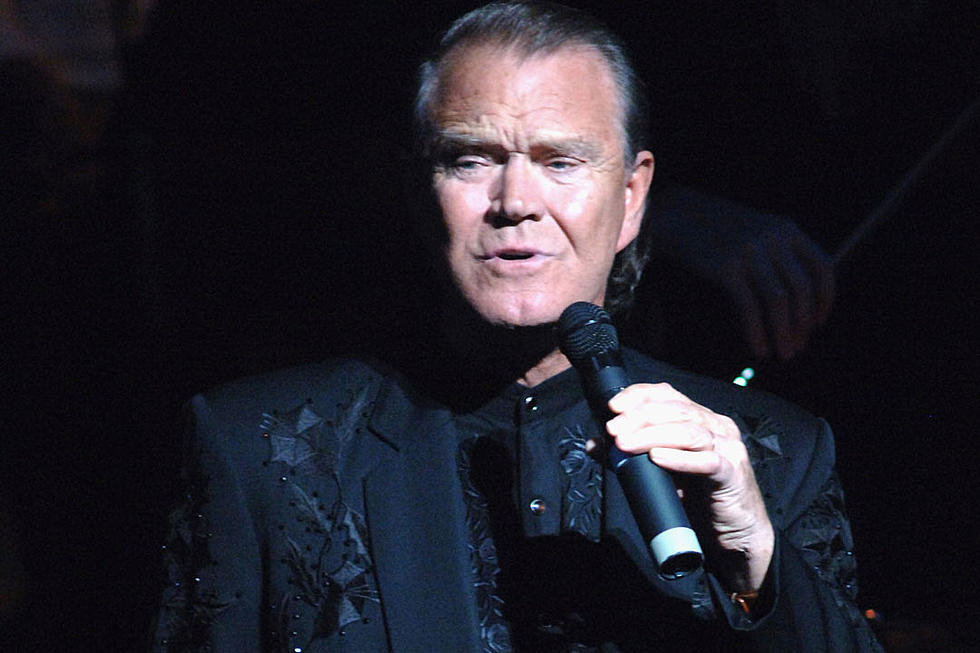 Glen Campbell Dies: Country Singers Give Thanks to a Legend
Brad Barket, Getty Images
The news of Glen Campbell's death on Tuesday (Aug. 8) has rocked the country music world, and as fans and artists alike mourn, some of the genre's most notable stars are opening up about the legend.
Everyone from Dolly Parton to Sheryl Crow reacted to the news of his passing, having kind words to share about the iconic Campbell.
"Thank you @GlenCampbell for the artistry, grace and class you brought to country music. You were a shining light in so many ways," writes Brad Paisley, while Parton calls Campbell "one of the greatest voices of all time."
"Grew up loving #GlenCampbell and so sad to see him go. The greatest all around talent ever in country music," John Rich shares. David Nail cites Campbell as his "biggest idol" and a "true fighter" — one of the "finest singers" he's ever heard. In addition to the reflections on Campbell and his storied career, acts like Margo Price, Rascal Flatts and Blake Shelton expressed love for his family, extending condolences to Campbell's wife Kim and daughter Ashley Campbell.
Campbell died at 81 after a courageous battle with Alzheimer's. "Heartbroken. I owe him everything I am, and everything I ever will be. He will be remembered so well and with so much love," youngest daughter Ashley writes in a heartbreaking post next to a photo of her hand clasped with her father's.
The legendary country star released his final album, Adios, in June of 2016. He's known such beloved hits as "Rhinestone Cowboy," "Wichita Lineman" and "Galveston."