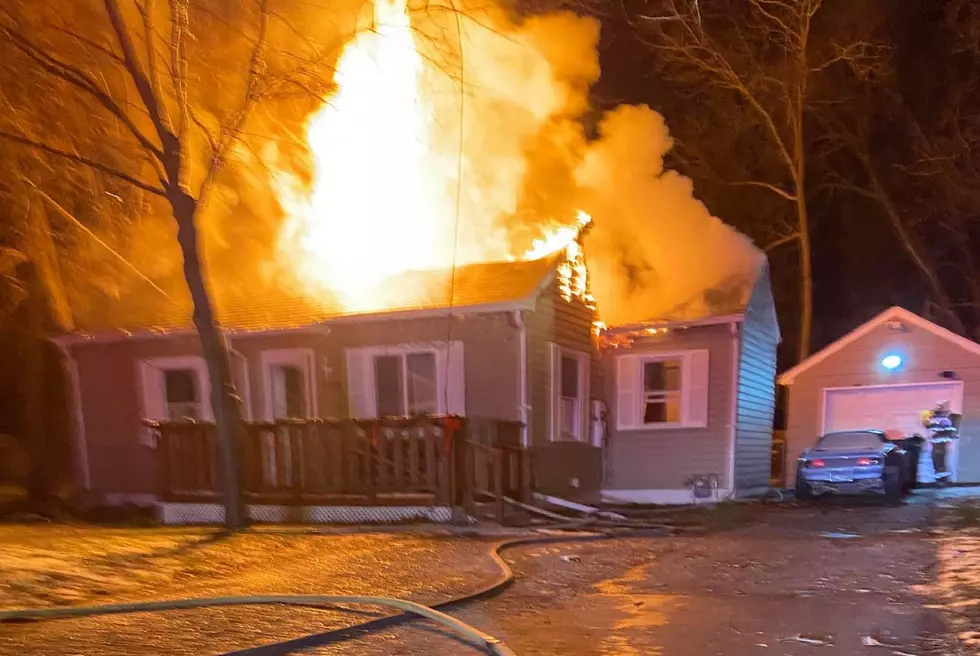 Evansdale Home Destroyed By Fire
Courtesy: Evansdale Fire Rescue
An Evansdale home was destroyed by an overnight fire.
Evansdale Fire Chief Ryan Phillips said a local police officer saw flames shooting from the single-story house at 103 Thomas Ave. around 12:30 AM Thursday.
According to Phillips, the officer alerted the sleeping family and got everyone out of the burning home safely. The family dogs were also rescued.
Firefighters from Waterloo and Gilbertville were called in to provide mutual aid.
The cause of the fire remains under investigation.
Phillips said the American Red Cross was called in to assist the family with emergency shelter.
Enter your number to get our free mobile app
Evansdale Fire - 103 Thomas Ave. (Dec. 17, 2020)