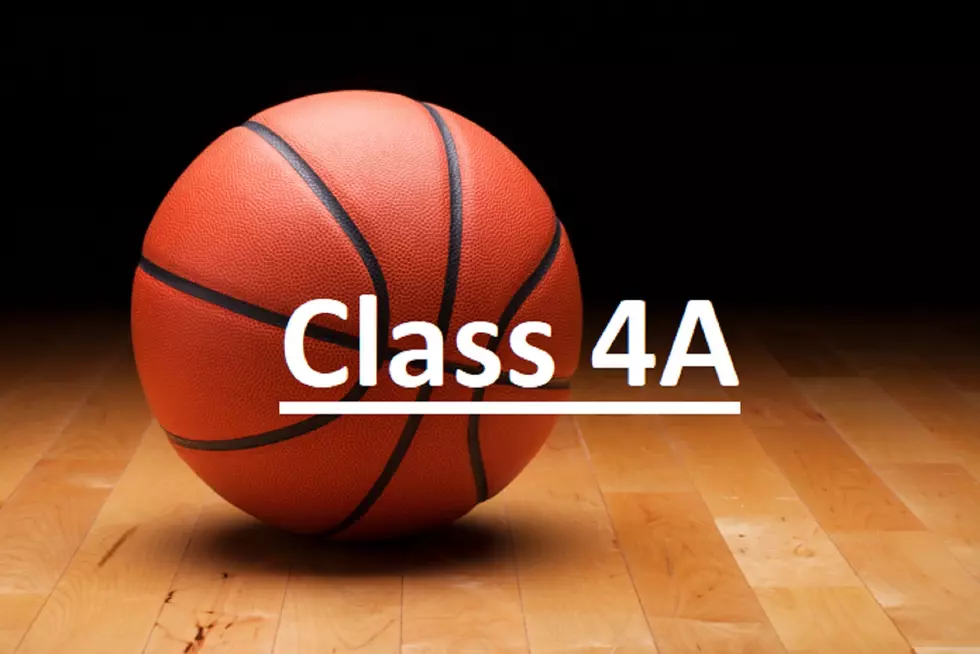 2021 Class 4A Iowa High School Boys Basketball State Tournament
Courtesy: Willard - Thinkstock
Here are the 2021 Iowa High School Boys State Basketball Tournament Class 4A pairings and results.
Class 4A quarterfinal games will be played on Wednesday, March 10. The winners advance to the state semifinals on Thursday, March 11. The championship game is scheduled for Friday, March 13 at 7:30 PM. Due to restrictions related to COVID-19, consolation games have been suspended this year.
Cedar Falls is the only squad from the Cedar Valley and northeast Iowa that's part of the eight-team state tournament field. The Tigers are making their fourth-straight appearance and 12th overall after previously qualifying in 1938, 1977, 1978, 1987, 2005, 2009, 2013, 2016, 2018, 2019 and 2020.
Under the guidance of Coach Ryan Schultz, unbeaten Cedar Falls is seeking its third state championship in the past four years. The top-ranked Tigers won back-to-back titles in 2018 and 2019 before finishing third last year. They also claimed the consolation prize in 1987 and finished fourth in 1977, 2013 and 2016.
Waukee and West Des Moines Dowling Catholic are the other returning qualifiers from 2020. The rest of the field includes: Ames, Council Bluffs Abraham Lincoln, Dubuque Senior, Johnston and Pleasant Valley.
2021 BOYS STATE BASKETBALL TOURNAMENT RESULTS
CLASS 1A | CLASS 2A | CLASS 3A | CLASS 4A
Click The Class Above To View That Bracket & Results
 

CLASS 4A – 2021 BOYS STATE BASKETBALL TOURNAMENT

 

 

 

#1 Cedar Falls (19-0)

 

 
 
 

 

Wed., March 10, Noon
G1

 

 

At Wells Fargo Arena, Des Moines

 

Cedar Falls (20-0)
 
 

 

 

 

 

42-27
G5

 

#8 Dubuque Senior (12-8)

 

Thu., March 11, 6 PM

 

 

 

At Wells Fargo Arena, Des Moines

 

 

 

 

 

Johnston (12-4)
#4 Johnston (10-4)

 

 
 
 
64-51

 

Wed., March 10, 10 AM
G2

 

 

At Wells Fargo Arena, Des Moines

 

Johnston (11-4)
 
 

 

 

 

 

49-33

 

#5 Dowling Catholic (12-8)

 

 
 

 

 

 

Fri., March 12, 7:30 PM
G7

 

 

 

Waukee (16-2)

 

 

CHAMPION

 

 

61-50
#2 Waukee (13-2)

 

 
 
At Wells Fargo Arena, DSM

 

Wed., March 10, 4 PM
G3

 

 

At Wells Fargo Arena, Des Moines

 

Waukee (14-2)
 
 

 

 

 

 

65-43
G6

 

#7 Pleasant Valley (19-3)

 

Thu., March 11, 8 PM

 

 

 

At Wells Fargo Arena, Des Moines

 

 

 

 

 

Waukee (15-2)
#3 Ames (17-3)

 

71-36

 

Wed., March 10, 2 PM
G4

 

 

 

At Wells Fargo Arena, Des Moines

 

Ames (18-3)
 
 

 

 

 

 

56-34

 

#6 Council Bluffs Lincoln (19-4)

 

 
 
 

 

 

 

 

 

 

 

*Highest Seeds = Home Teams

 

 

 

Enter your number to get our free mobile app