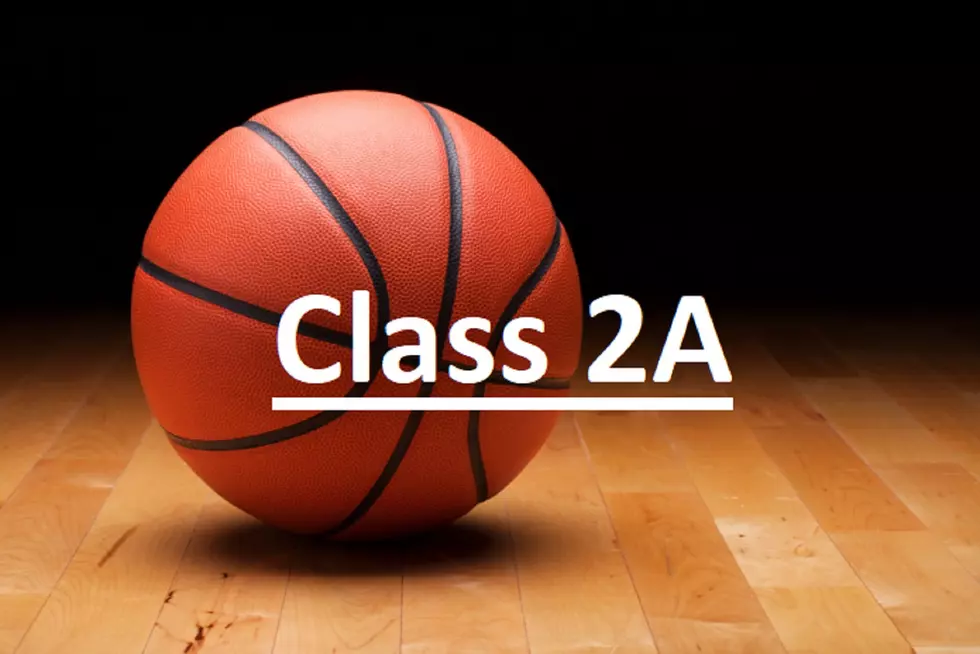 2021 Class 2A Iowa High School Boys Basketball State Tournament
Courtesy: Willard - Thinkstock
Here are the 2021 Iowa High School Boys State Basketball Tournament Class 2A pairings and results.
Class 2A quarterfinal games will be played on Monday, March 8 and Tuesday, March 9. The winners advance to the state semifinals on Thursday, March 11. The championship game is scheduled for Friday, March 12 at 2:30 PM. Due to restrictions related to COVID-19, consolation games have been suspended this year.
The eight-team field includes two teams that were part of the 2020 tournament, defending champion Boyden-Hull and Camanche. The rest of the field includes: Aplington-Parkersburg, Beckman Catholic of Dyersville, Des Moines Christian, South Central Calhoun, Van Meter and Western Christian of Hull.
Aplington-Parkersburg is making its seventh state tournament appearance and first since 2018, when they finished third. The Falcons also won the consolation championship in 1997 and finished fourth in 2015. They also qualified for state in 1996, 1998 and 2004.
Prior to the 1992 consolidation (and later merger), Aplington made four trips to state (1929, 1990, 1991, 1992). The Panthers won state championships in 1991 and 1992, following a fourth-place finish in 1990.
2021 BOYS STATE BASKETBALL TOURNAMENT RESULTS
CLASS 1A | CLASS 2A | CLASS 3A | CLASS 4A
Click The Class Above To View That Bracket & Results
 

CLASS 2A – 2021 BOYS STATE BASKETBALL TOURNAMENT

 

 

 

#1 Boyden-Hull (24-0)

 

 
 
 

 

Mon., March 8, 6 PM
G1

 

 

At Wells Fargo Arena, Des Moines

 

Boyden-Hull (25-0)
 
 

 

 

 

 

74-49
G5

 

#8 South Central Calhoun (19-5)

 

Thu., March 11, 10 AM

 

 

 

At Wells Fargo Arena, Des Moines

 

 

 

 

 

Boyden-Hull (26-0)
#4 Aplington-Parkersburg (21-3)

 

 
 
 
77-66

 

Mon., March 8, 8 PM
G2

 

 

At Wells Fargo Arena, Des Moines

 

Aplington-Parkersburg (22-3)
 
 

 

 

 

 

68-41

 

#5 Van Meter (17-6)

 

 
 

 

 

 

Fri., March 12, 2:30 PM
G7

 

 

 

Western Christian (22-5)

 

 

CHAMPION

 

 

56-50
#2 Western Christian (19-5)

 

 
 
At Wells Fargo Arena, DSM

 

Tue.., March 9, Noon
G3

 

 

At Wells Fargo Arena, Des Moines

 

Western Christian (20-5)
 
 

 

 

 

 

71-55
G6

 

#7 Camanche (18-6)

 

Thu., March 11, Noon

 

 

 

At Wells Fargo Arena, Des Moines

 

 

 

 

 

Western Christian (21-5)
#3 Des Moines Christian (21-2)

 

56-47

 

Tue.., March 9, 10 AM
G4

 

 

 

At Wells Fargo Arena, Des Moines

 

Des Moines Christian (22-2)
 
 

 

 

 

 

58-38

 

#6 Beckman Catholic (16-7)

 

 
 
 

 

 

 

 

 

 

 

*Highest Seeds = Home Teams

 

 

 

Enter your number to get our free mobile app