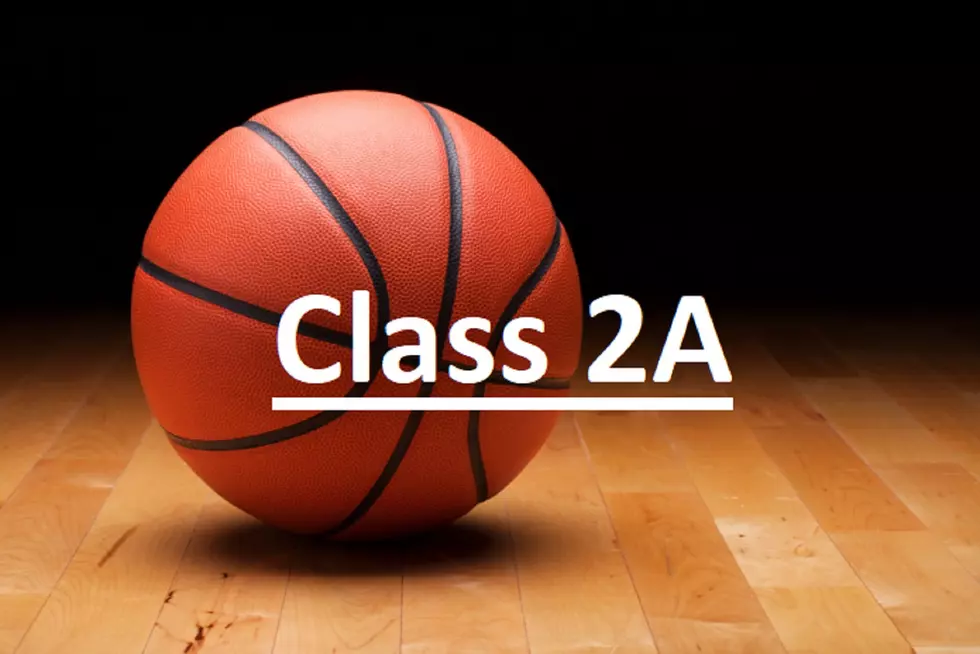 2021 Class 2A Iowa High School Girls State Basketball Tournament
Courtesy: Willard - Thinkstock
Here are the 2021 Iowa High School Girls State Basketball Tournament Class 2A pairings and results.
Class 2A quarterfinal games will be played on Tuesday, March 2 and Wednesday, March 3. The winners advance to the state semifinals on Friday, March 5. The 2A championship game is scheduled for Saturday, March 6 at 4 PM.
The eight-team field includes defending champion North Linn along with returning qualifiers Dike-New Hartford (3A in 2020) and West Branch. Other teams in the 2021 2A field are: Grundy Center, Maquoketa Valley of Delhi, Nodaway Valley of Greenfield, Rock Valley and Treynor.
Dike-New Hartford is making its fourth-straight state tournament appearance as a combined program. The Wolverines are seeking their first victory at state, following last year's semifinal-round loss and back-to-back quarterfinal-round setbacks the previous two tournaments. Dike made three-consecutive trips to state during the six-player era (1986-1988), and won the title in 1988.
Grundy Center is making its third appearance in the last four years and eighth overall in school history. The Spartans played for the championship each of their last four visits to Des Moines in 2004, 2005, 2018 and 2019. They won the title in 2005. Grundy Center's other state tournament trips were during the six-player era in 1934, 1935 and 1988.
2021 GIRLS STATE BASKETBALL TOURNAMENT RESULTS
CLASS 1A | CLASS 2A | CLASS 3A | CLASS 4A | CLASS 5A
Click The Class Above To View That Bracket & Results
CLASS 2A – 2021 GIRLS STATE BASKETBALL TOURNAMENT
#1 Maquoketa Valley (23-0)
Tuesday, March 2, 7 PM
G1
At Wells Fargo Arena, Des Moines
Maquoketa Valley (24-0)
51-45
G5
#8 Rock Valley (16-9)
Friday, March 5, 10 AM
At Wells Fargo Arena, Des Moines
Maquoketa Valley (25-0)
#4 Nodaway Valley (23-0)
47-45
Tuesday, March 2, 9 PM
G2
At Wells Fargo Arena, Des Moines
Nodaway Valley (24-0)
53-47
#5 North Linn (21-2)
Saturday, March 6, 4 PM
G7
Dike-New Hartford (26-0)

CHAMPION

47-42
#2 Dike-New Hartford (23-0)
At Wells Fargo Arena, Des Moines
Wednesday, March 3, 10 AM
G3
At Wells Fargo Arena, Des Moines
Dike-New Hartford (24-0)
44-36
G6
#7 Treynor (20-4)
Friday, March 5, Noon
At Wells Fargo Arena, Des Moines
Dike-New Hartford (25-0)
#3 West Branch (20-1)
57-47
Wednesday, March 3, Noon
G4
At Wells Fargo Arena, Des Moines
West Branch (21-1)
49-33
#6 Grundy Center (19-3)
*Highest Seeds = Home Teams

Enter your number to get our free mobile app