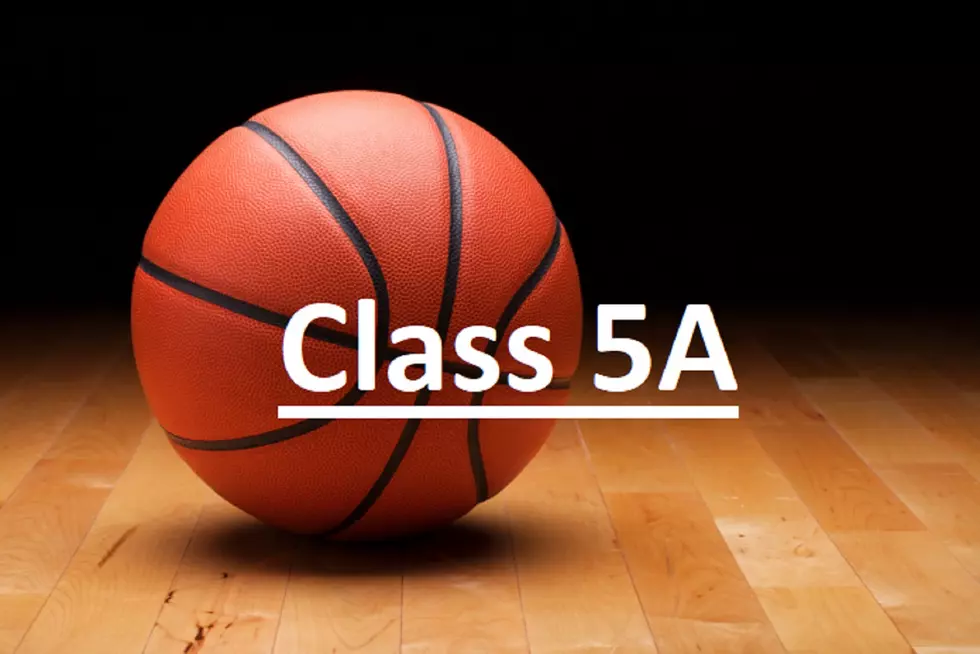 2020 Class 5A Iowa High School Girls State Basketball Tournament
Courtesy: Willard - Thinkstock
Here are the 2020 Iowa High School Girls State Basketball Tournament Class 5A pairings and results.
Class 5A quarterfinal games will be played on Monday, March . The winners advance to the state semifinals on Thursday, March 5. The 5A championship game is scheduled for Friday, March 6 at 6 PM.
The 5A field includes four of the eight qualifiers that battled for the championship in 2019: Iowa City High, Johnston, Southeast Polk and Waukee. Other teams in the 2020 field are: Cedar Falls, Waterloo West, Cedar Rapids Prairie and Sioux City East.
A new 5A champion will be crowned at Wells Fargo Arena this year. Defending titlist West Des Moines Valley failed to make the 2020 tournament. Southeast Polk finished second in 2019.
Cedar Falls is making its 12th state tournament appearance and first since 2018. The Tigers won championships in 1991 and 2001. For Mississippi Conference and metro rival Waterloo West, this year's berth is the Wahawks' eighth overall and first since 2014. The Wahawks are seeking their first title, after finishing second in 1999 and 2002.
2020 GIRLS STATE BASKETBALL TOURNAMENT RESULTS
 

CLASS 5A – 2020 GIRLS STATE BASKETBALL TOURNAMENT

 

 

 

#2 Iowa City High (22-1)

 

 
 
 

 

Monday, March 2, 10:00 AM
G1

 

 

At Wells Fargo Arena, Des Moines

 

Iowa City High (23-1)
 
 

 

 

 

 

59-40
G5

 

#7 Cedar Rapids Prairie (20-3)

 

Thursday, March 5, 10:00 AM

 

 

 

At Wells Fargo Arena, Des Moines

 

 

 

 

 

Johnston (23-2)
#3 Johnston (21-2)

 

 
 
 
71-61

 

Monday, March 2, 11:45 AM
G2

 

 

At Wells Fargo Arena, Des Moines

 

Johnston (22-2)
 
 

 

 

 

 

75-71

 

#6 Southeast Polk (19-4)

 

 
 

 

 

 

Friday, March 6, 6:00 PM
G7

 

 

 

Johnston (24-2)

 

 

CHAMPION

 

 

69-65
#1 Waukee (21-2)

 

 
 
At Wells Fargo Arena, Des Moines

 

Monday, March 2, 1:30 PM
G3

 

 

At Wells Fargo Arena, Des Moines

 

Waukee (22-2)
 
 

 

 

 

 

76-36
G6

 

#8 Sioux City East (16-7)

 

Thursday, March 5, 11:45 AM

 

 

 

At Wells Fargo Arena, Des Moines

 

 

 

 

 

Waukee (23-2)
#4 Cedar Falls (19-4)

 

88-65

 

Monday, March 2, 3:15 PM
G4

 

 

 

At Wells Fargo Arena, Des Moines

 

Waterloo West (20-4)
 
 

 

 

 

 

51-49

 

#5 Waterloo West (19-4)

 

 
 
 

 

 

 

 

*Highest Seeds = Home Teams

 

 

 
Enter your number to get our free mobile app