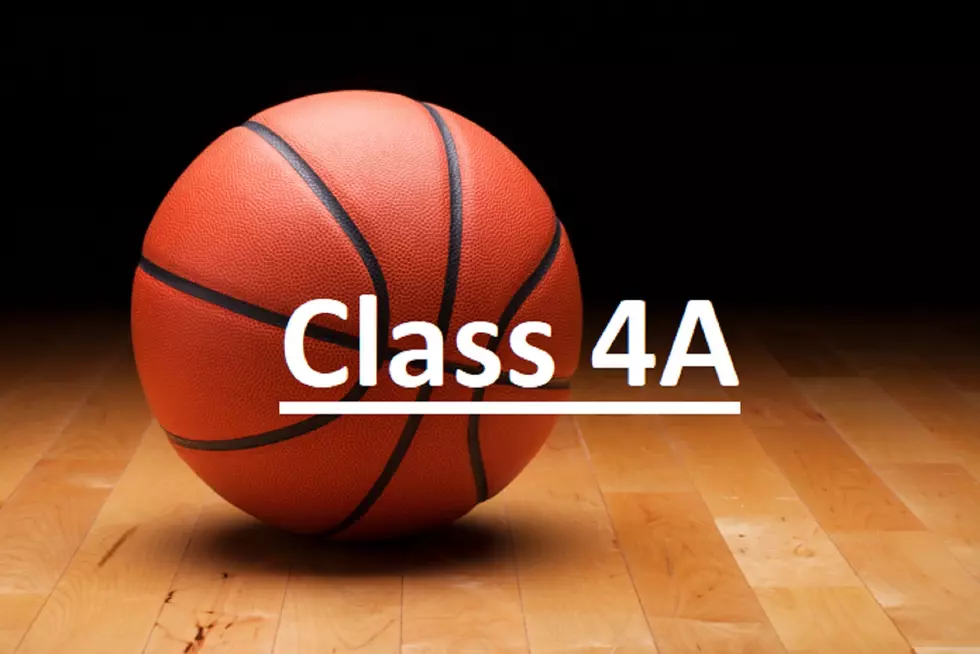 2020 Class 4A Iowa High School Girls State Basketball Tournament
Courtesy: Willard - Thinkstock
Here are the 2020 Iowa High School Girls State Basketball Tournament Class 4A pairings and results.
Class 4A quarterfinal games will be played on Tuesday, March 3. The winners advance to the state semifinals on Thursday, March 5. The 4A championship game is scheduled for Saturday, March 7 at 3 PM.
The eight-team field includes defending 4A champion North Scott and defending 3A champion Center Point-Urbana, plus 2019 qualifier Waverly-Shell Rock. Other teams in the 2020 4A field are: Ballard of Huxley, Clear Creek-Amana, Gilbert, Glenwood, and Lewis Central of Council Bluffs.
Center Point-Urbana is making its fifth-straight state tournament appearance and sixth in the past seven years. This year marks the eighth overall trip to state for the Stormin' Pointers, who also won the Class 2A title in 1995. Waverly-Shell Rock is part of the tournament field for the fifth time in school history, but the Go-Hawks are seeking their first championship.
2020 GIRLS STATE BASKETBALL TOURNAMENT RESULTS
 

CLASS 4A – 2020 GIRLS STATE BASKETBALL TOURNAMENT

 

 

 

#1 North Scott (23-0)

 

 
 
 

 

Tuesday, March 3, 11:45 AM
G1

 

 

At Wells Fargo Arena, Des Moines

 

North Scott (24-0)
 
 

 

 

 

 

66-43
G5

 

#8 Clear Creek-Amana (19-4)

 

Thursday, March 5, 5:00 PM

 

 

 

At Wells Fargo Arena, Des Moines

 

 

 

 

 

North Scott (25-0)
#4 Center Point-Urbana (21-2)

 

 
 
 
40-32

 

Tuesday, March 3, 1:30 PM
G2

 

 

At Wells Fargo Arena, Des Moines

 

Center Point-Urbana (22-2)
 
 

 

 

 

 

45-41

 

#5 Waverly-Shell Rock (20-2)

 

 
 

 

 

 

Saturday, March 7, 3:00 PM
G7

 

 

 

North Scott (26-0)

 

 

CHAMPION

 

 

49-35
#2 Glenwood (24-0)

 

 
 
At Wells Fargo Arena, Des Moines

 

Tuesday, March 3, 3:15 PM
G3

 

 

At Wells Fargo Arena, Des Moines

 

Glenwood (25-0)
 
 

 

 

 

 

89-75
G6

 

#7 Gilbert (19-3)

 

Thursday, March 5, 6:45 PM

 

 

 

At Wells Fargo Arena, Des Moines

 

 

 

 

 

Lewis Central (21-5)
#3 Ballard (22-1)

 

62-51

 

Tuesday, March 3, 5:00 PM
G4

 

 

 

At Wells Fargo Arena, Des Moines

 

Lewis Central (20-5)
 
 

 

 

 

 

47-46

 

#6 Lewis Central (19-5)

 

 
 
 

 

 

 

 

*Highest Seeds = Home Teams

 

 

 

Enter your number to get our free mobile app