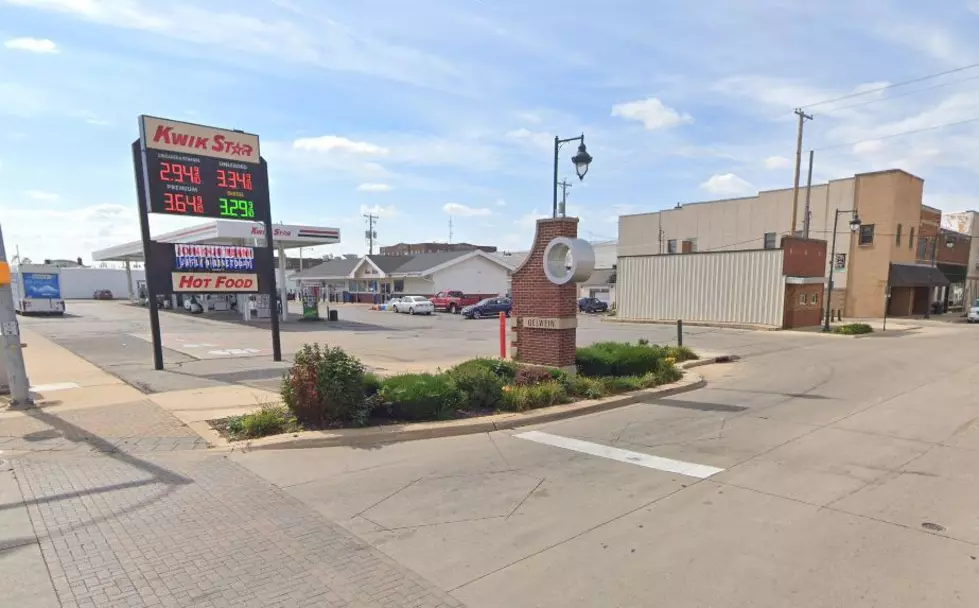 All Iowa Kwik Stars Have A Unique Easter Egg [PHOTO]
Oelwein Kwik Star via Google Maps
As an Iowa transplant, I am only one year into navigating the Midwest. Recently I was given a tip on an easter egg at a well-known gas station.
Kwik Trip or as Iowans know it, Kwik Star, first opened in 1965 in Eau Claire Wisconsin. As the chain expanded, it started to open locations outside of Wisconsin. The first Kwik Star was opened in Iowa in 1993.
Recently, CEO Don Zietlow announced that he would be retiring on December 31st, after 22 years in his role. He will be succeeded by his son Scott Zietlow.
Don is known for his leadership and for bringing great growth and innovation to the company. He is also known as the inspiration for this fun "easter egg".
Recently Dunken from one of our sister stations in Rochester recently toured the Kwik Trip headquarters. He shared that Don's focus on employee satisfaction can be seen within this fun easter egg.
Don would often sign notes to employees, or as he refers to them, co-workers with a smiley face.
That smiley face can be found hidden in a Kwik Star.
Next time you are in a Kwik Star, head on over to the dairy aisle, pick up milk and flip it over.
There you will find one of Don's infamous smiley faces.
This is something the convenience store is able to do because they make their own milk jugs in their La Crosse facility.
This smiley face is a reminder of the legacy that Don has created. His son Scott will be stepping into the CEO role on January 1st of 2023.
10 Questions You Should Never Ask Somebody From Iowa
Waterloo's Oldest Neighborhood-Highland Historic District-Photo Gallery
Check out some the homes from yesteryear, in Waterloo's first suburban residential development. Many of them are over a century old, and have survived the test of time. You'll find that most of them are well kept up and are still in pretty good shape.