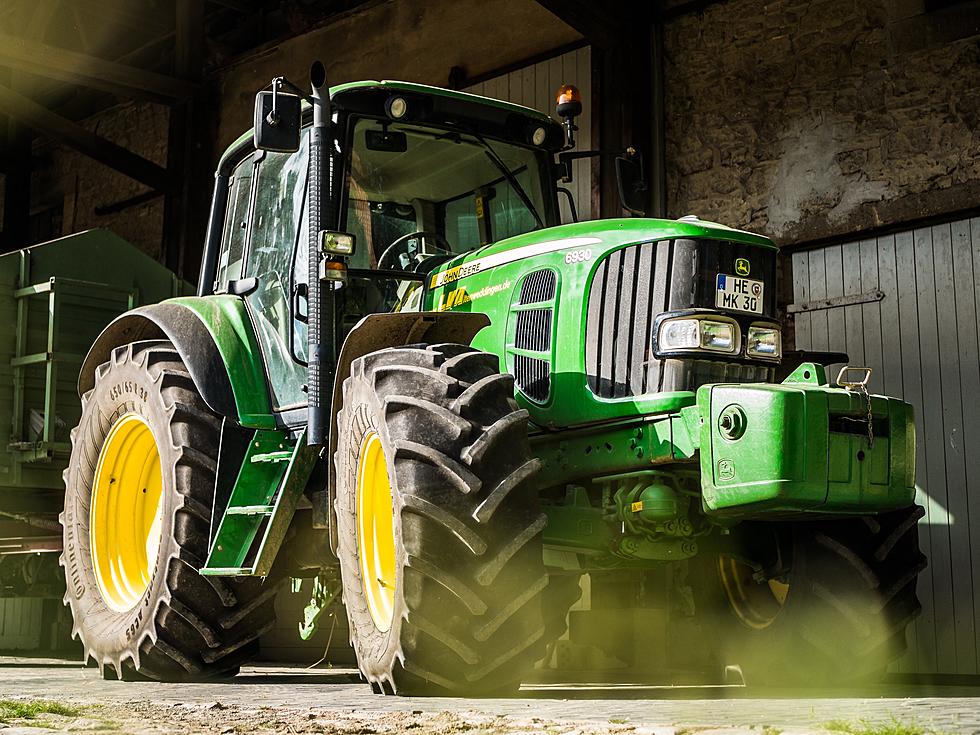 Workers At Seven Iowa John Deere Plants Go On Strike
Unsplash
The deadline for a new deal has come and gone. More than 10,000 John Deere workers are officially on strike. CBS2 reports that the United Auto Workers Union said in a statement that "the company failed to present an agreement that met our members' demands and needs". Workers said they would walk off the job if a new deal wasn't reached by midnight this morning.
Nearly 90% of union members rejected a contract offer last Sunday that would have given 5% raises to some workers, and 6% raises to others. This is the first major strike at John Deere in 35 years. CBS2 reports that workers decided to ask for more from the company after working long hours through the pandemic and many other companies facing worker shortages.
The contract under negotiations covers 14 John Deere plants across the United States according to CBS2. Seven of those plants are in Iowa, four in Illinois, and one each in Kansas, Colorado, and Georgia. The contract talks come as Deere and Company reported record profits of between $5.7 billion and $5.9 billion this year. Sales of agricultural and construction equipment have driven those record profits.
The John Deere plants are important parts of the communities they are located in, and officials say that they hope the strike is short-lived. Earlier this year, CBS2 reports that the UAW went on strike at Volvo truck plants in Virginia. Deere and Company workers point out that strike got employees better pay and lower-cost health benefits after rejecting three contract offers.
Weird Things You'll See in Iowa
Iowa School Bus Airbnb Features Amazing Scenery [PHOTOS]
This fully renovated Skoolie sits along the banks of the Upper Iowa River.