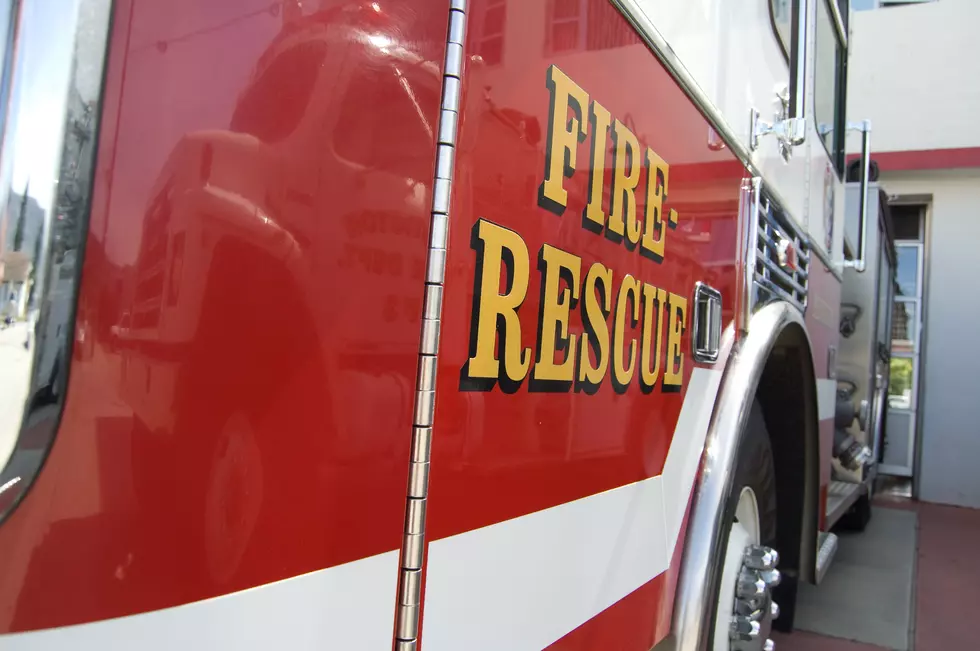 Dairy Queen on Wilson Ave. in Cedar Rapids on Fire [PHOTOS]
stevenmaltby
**UPDATE**
The Cedar Rapids Fire Department confirmed via a press release to this radio station that fire crews responded to the fire at the Dairy Queen located at Wilson Avenue and Bowling St. SW at 12:37 p.m. today, Wednesday, June 1.
Upon arrival, firefighters went inside the building through a rear door in an attempt to fight the blaze from inside the building. The fire was too strong and crews were forced to leave and attempt to contain it from the outside.
According to the press release, the fire broke through the roof and flames and shot as high as 20 feet in the air. This can be seen in the photos below.
After nearly an hour, firefighters contained the fire and gave the all-clear at 1:34 p.m. The Dairy Queen was extremely damaged in the fire. Luckily, no customers, employees, or firefighters were hurt.
The cause of the blaze remains under investigation.
**ORIGINAL**
While there is not a lot of information at the time of this writing, we began receiving messages from radio station listeners on our free app that the Wilson Ave. Dairy Queen was on fire, and that fire crews were responding.
We have collected photos from people in the area via Facebook - and we will have more information when it's made available.
The Dairy Queen is located at 11 Wilson Ave Dr. SW.
Photos from Facebook users:
Another look.
An aerial view.
An aerial video.
More photos of the fire.
Another photo from a distance.
Fun Facts About All of the 99 Counties in Iowa
Iowa has 99 counties, each with rich, unique history.
You Could Live In This 100-Year-Old Cedar Rapids Church (With Some Work)
The roof may be blown off from the August derecho, but this quaint little Cedar Rapids church could be your next home.