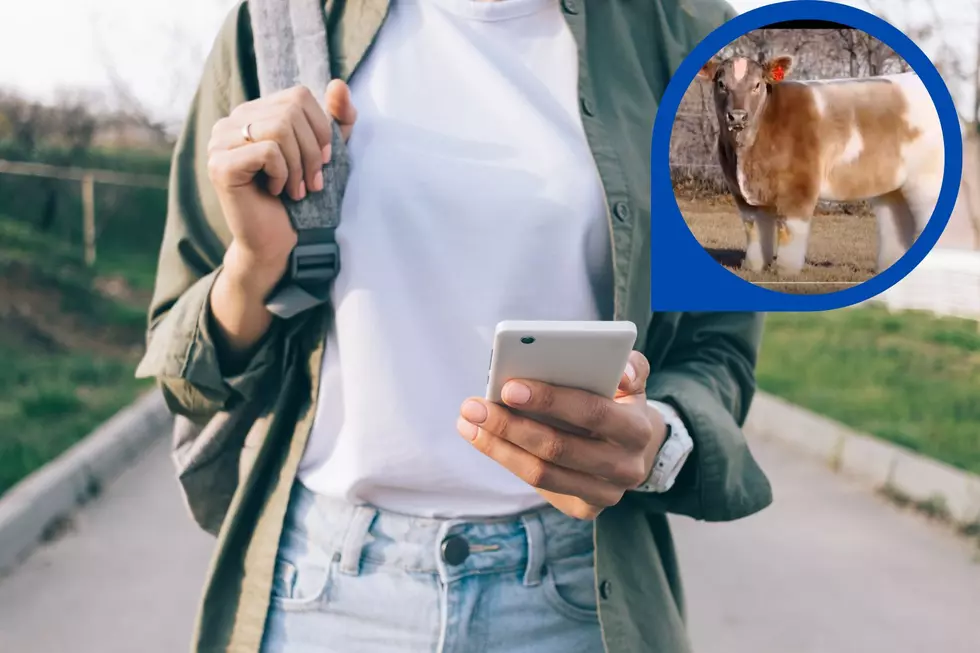 Unbelievable! Iowa Cow Kickstarts Almost Decade Long Viral Trend
Canva and XtremeCollectionS via YouTube
One thing you need to know about me is I love cows.  So sometimes when I am at work, I tend to get distracted by posts on social media about cows (if you are my boss, you did not read this).
Today while I was scrolling through the internet, I saw the photo of the fluffy cow that went viral a few years ago, except this time it was attached to a post about how the cows are from here in Iowa. As someone that is new to the area, this was news to me.
The infamous big, fluffy, teddy bear-looking cows blew up on social media starting the #fluffycow media sensation. So, what do we know about the famous duo?
The original "fluffy cow" is actually from Lautner Farms over in Adel. According to Iowa Farm Bureau the cow's owner Matt Lautner " specializes in genetics for club calves (baby fluffy cows), which 4-H kids raise to show at their county fairs and livestock shows."
But who is this fluffy cow? The cow is a crossbred bull that is named "Texas Tornado".
And if you have a background with cattle you know that the combination of a winter coat with blow-drying your animal's coat daily (maybe even twice a day) will give you that "fluffy" look.
At the time of the photo "Texas Tornado" was at the National Western Stock Show in Denver. When at cattle shows, the cattle are treated with hair sprays, oils, and clippers to cut, style, and fluff up the hair to make them stand out in the ring.
Today, Texas Tornado's photo is still circulating the internet but he isn't the only cow people are sharing. It seems that in the last few years cows have become more and more popular on social media and more people have been incorporating cow print into their wardrobes.
2022 Conservation Farmer Of The Year
Eastern Iowa's Dave Lubben is the 2022 Iowa Conservation Farmer of the year, lets take a look at what his farm has to offer!