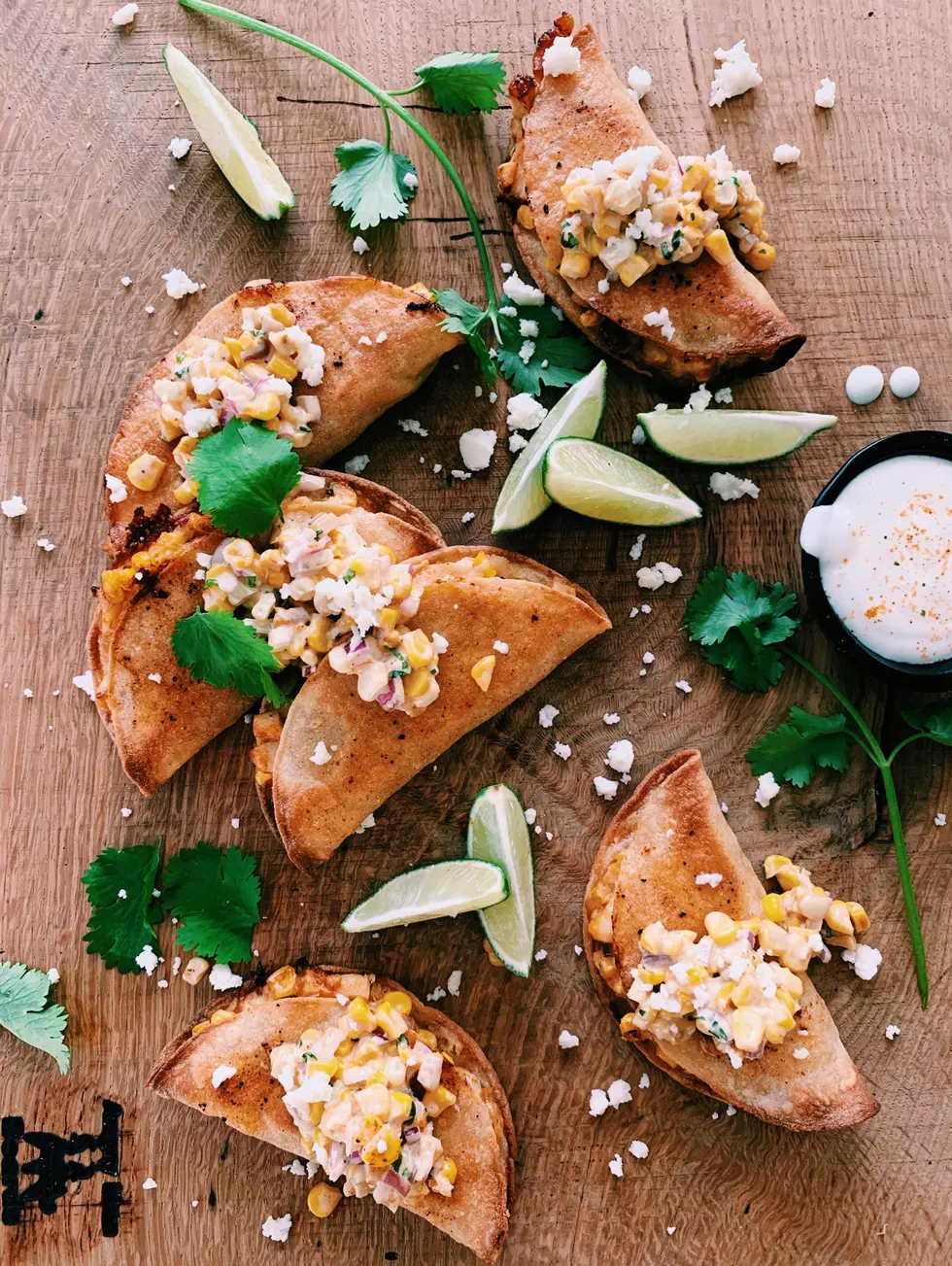 The Hangry Iowa Foodie: Special Crispy Tacos
TSM
We take tacos seriously in our household. Think Taco Tuesday meets Cinco de Mayo with the repeat button held down… every. single. week. The only thing that I enjoy more than eating tacos, is making tacos. 
Tacos are the perfect food to make when you're having some friends over. Whip out the larges charcuterie board that you have and build a taco board so that everyone can make their own with whatever toppings they wish. Oh, and don't forget the Corona…. The beer that is!
If you're a taco fanatic like me, these crispy tacos are going to be your new go-to. The crunch really sets these tacos apart from any other taco that you're used to making. And, I definitely jumped on the elote street corn bandwagon… see you there soon (wink wink). 
1lb chicken thighs, cubed

2 ears of corn, cut off the cob

½ red onion, diced fine

2-3tbls of mayo

½ cup monterey jack cheese, shredded 

¾ cup cojita cheese, divided
Corn tortillas
2 limes, divided
1 tsp Elote Seasoning
1 tsp + additional Chili Lime Seasoning
Sour Cream
Salt and Pepper
Olive Oil
Preheat the oven to 425 degrees and follow these easy steps:
Elote and Chicken Thigh Crispy Tacos Directions