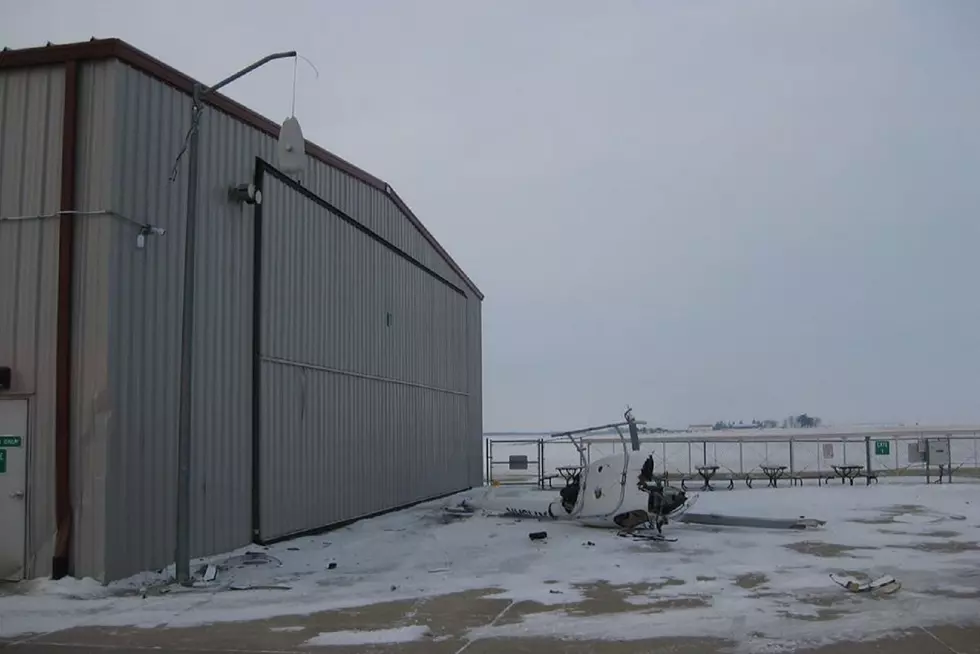 Independence Helicopter Crash Injures One
Courtesy: Independence Fire Dept.
Authorities are investigating the crash of a University of Dubuque helicopter that injured a student pilot in northeast Iowa Tuesday afternoon.
The crash happened at the Independence Municipal Airport around 4:15 PM. Independence fire officials say the helicopter sustained significant damage. They also reported that a hanger was damaged in the crash.
A University of Dubuque officials released a statement following the crash. In the statement, Public Information Director Stacey Ortman confirmed that the mishap involved a university helicopter and a student pilot, who was not identified. Ortman also confirmed that the student suffered non-life-threatening injuries and was taken to an Independence hospital for treatment.
Independence police are trying to determine the cause of the crash. The Federal Aviation Administration has been called in to assist with the investigation.