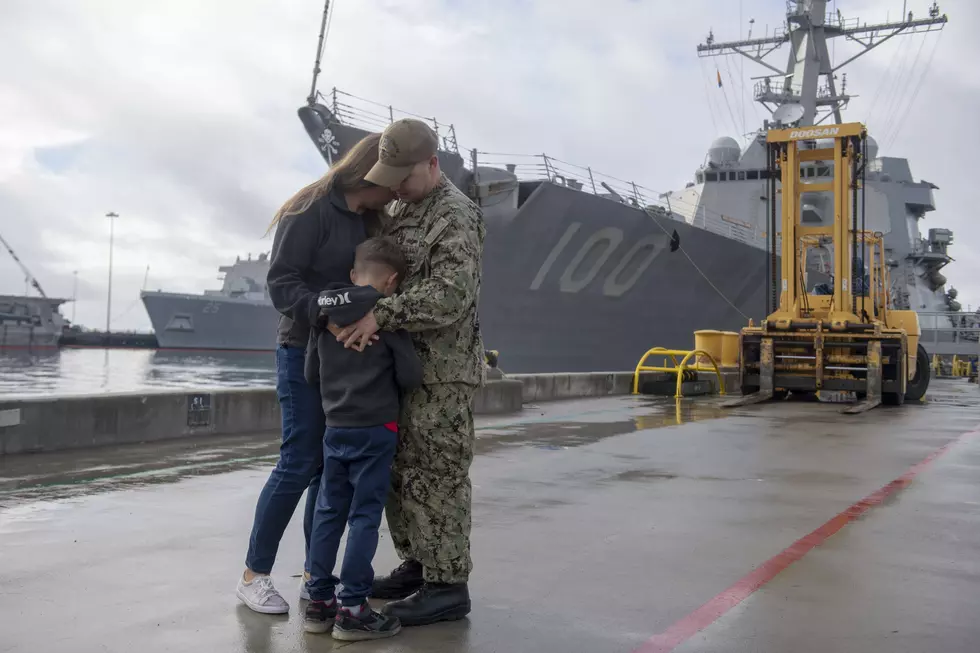 Hometown Hero: Waterloo's Cody McNamar
U.S. Navy photo by Mass Communication Specialist 3rd Class Matthew F. Jackson
AM-950 KOEL supports all the men and women in the U.S. Navy, deployed around the clock and ready to protect and defend America on the world's oceans.
In hopefully what is the beginning of a series, "Hometown Heroes", we are highlighting and saying a special "Thank you" to all of the active service members and veterans in all of the military branches.
Today we highlight, Information Systems Technician 1st Class Cody McNamar, from Waterloo, shown here hugging his family on the pier in front of the Arleigh Burke-class guided-missile destroyer USS Kidd (DDG 100), in San Diego, California, Jan. 17, 2020. The USS Kidd, part of the Theodore Roosevelt Carrier Strike Group, is on a scheduled deployment to the Indo-Pacific.