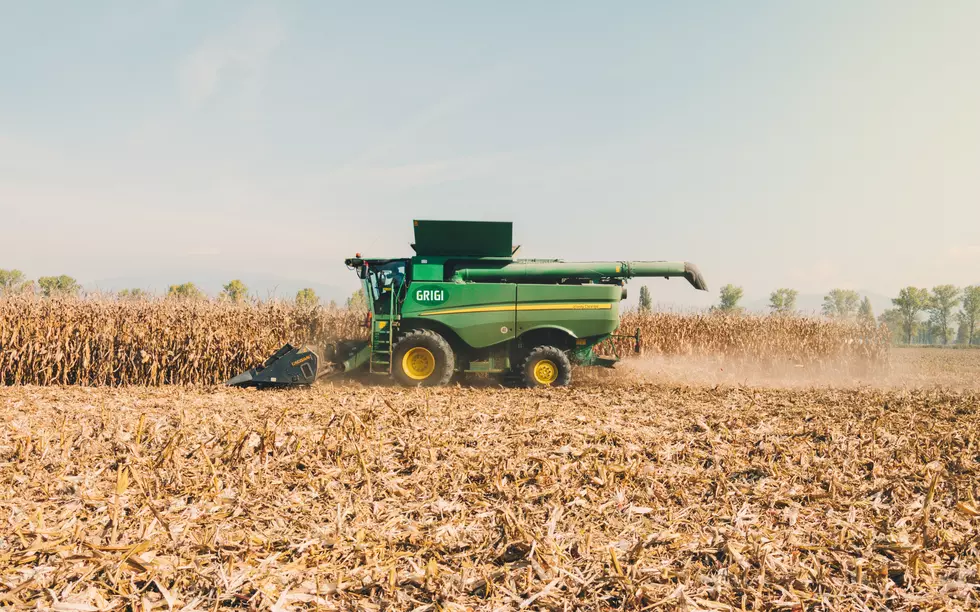 Gov. Reynolds Signs Another Harvest Proclamation
Photo by Edoardo Busti on Unsplash
[UPDATE] Governor Kim Reynolds has signed another harvest proclamation as the October proclamation comes to an end. This new proclamation went into effect on Friday and will be in effect until, December 22nd, 2022.
---
[ORIGINAL] As I was driving back to Eastern Iowa, one thing I noticed was how much further along the corn was. While that was a result of some places getting in the fields earlier, the drought is also playing a big role in this.

On this drive, I didn't expect to pass and see fields harvested and combines driving down the highway which means the 2022 harvest is upon us.
With harvest means we are about to see more agriculture truck traffic hit the streets. Governor Kim Reynolds aims to help farmers out as they head into their busiest time of the year, which is why she has signed a State of Disaster Emergency for the state of Iowa.
The proclamation allows vehicles transporting corn, soybeans, hay, straw, silage, and stover to be overweight (not exceeding 90,000 pounds gross weight) without a permit for the duration of this proclamation. 
The weight limit exemptions apply to all loads being transported on Iowa highways; however, it does exclude interstates.
There will be a limit of 90,000 pounds of gross weight, drivers cannot exceed the maximum axle weight determined in Iowa Code § 321.463 (6) (b) by more than 12.5 percent, and weight cannot exceed the legal maximum axle weight limit of 20,000 pounds, and comply with posted limits on roads and bridges.
The harvest proclamation brings back exceptions that were made during the 2022 planting season. 
This proclamation went into effect on Thursday and will continue through October 1, 2022.
You can read the full proclamation here
Keep up with the latest agriculture-related news with our free app.
See The Gleaner Centennial Combine
2023 marks 100 years for the Gleaner combine and to celebrate, Gleaner is sticking with its roots.