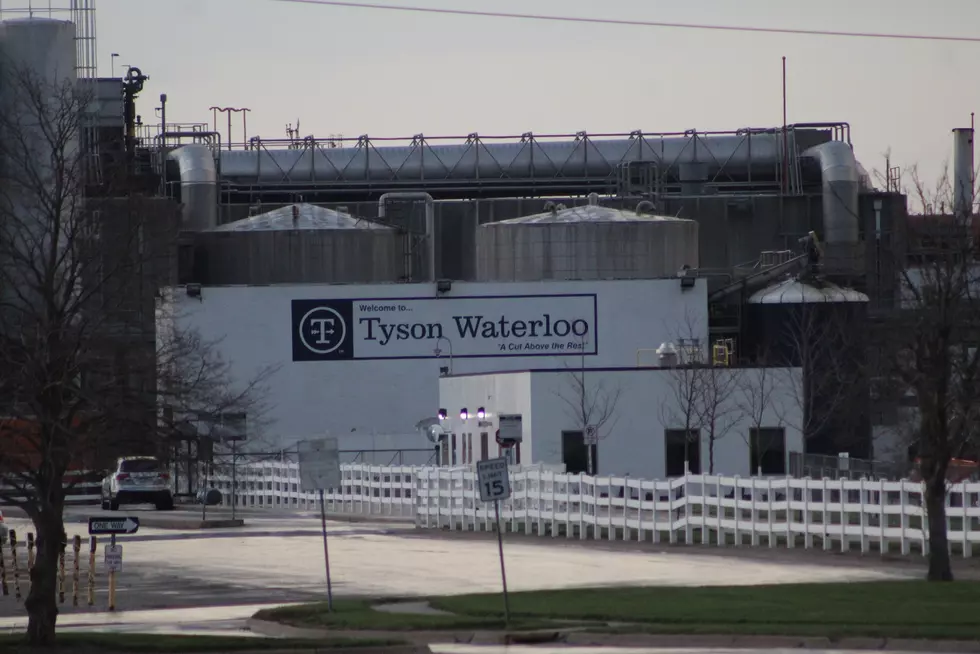 Fired Tyson Foods Manager Says COVID Bets were to Boost Moral
Photo By: Elwin Huffman - Townsquare Media
It was a major news story locally, and nationally. Tyson Foods fired seven area managers after an investigation found they'd been betting on how many workers would get COVID-19. Don Merschbrock, a former night manager at the plant in Waterloo is now speaking out in an attempt to clear the managers names. In a story from CNBC, Merschbrock says the office pool was spontaneous fun that, and that it was intended to boost morale.
According to the article, Merschbrock said,
We really want to clear our names... We actually worked very hard and took care of our team members well.
He went on to explain the managers conducted the office pool in the spring just moments after mass testing of the plant's roughly 2,800 workers. Merschbrock had been with Tyson for a decade at the time of his termination. According to Merschbrock, the office pool involved about $50 in cash. This went to the winner who picked the correct percentage of workers testing positive for coronavirus.
In April, nearly 200 of Black Hawk County's 374 COVID-19 cases were linked to an outbreak at the Waterloo plant.
Enter your number to get our free mobile app
2020 Iowa Home Winter Survival Kit