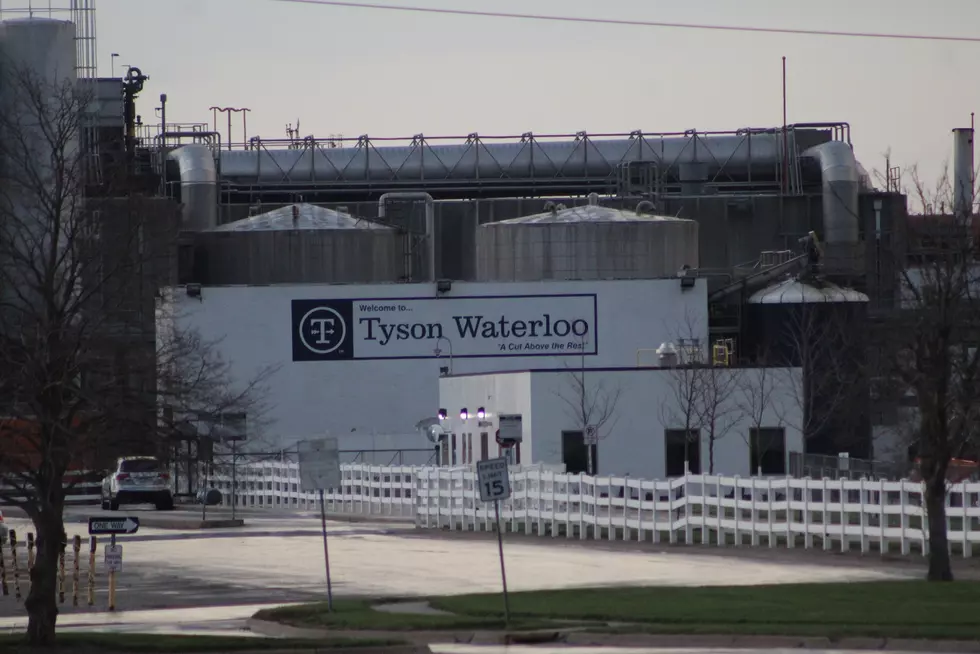 Fired Managers At Tyson Waterloo Sue For Lost Bonuses
Photo By: Elwin Huffman - Townsquare Media
Back in 2020, Tyson Waterloo made national headlines after seven area managers were fired when an investigation found they were betting on how many workers would get COVID-19.
In a report from December 2020, Don Merschbrock a former manager said that the managers conducted the office pool in the spring just moments after mass testing of the plant's roughly 2,800 workers.
Now, six of the seven former managers that were fired from the plant are suing the company for incentive pay.
According to an article in FoodDive, the former employees are requesting $300,000 in payments from Tyson, claiming that the Waterloo plant met production targets that ensured extra compensation.
Allegations of the betting pool rose in November 2020 after the families of four workers that died of COVID-19 filed wrongful death lawsuits against the company. The claim says that the plant organized a "cash buy-in, winner-take-all betting pool" for supervisors to predict how many employees would test positive for the virus.
Former US Attorney General Eric Holder led an investigation into the allegations, finding significant evidence to fire those involved. An article in USA Today says that their actions violated the company's respect and integrity values.
One of the former managers, Tom Hart, is suing for $125,000. In an affidavit, he says he facilitated the betting pool as a "team-building exercise".
The lawsuit was filed in October. It argues that Tyson Foods needs to pay the former employees their incentive pays for hitting their production goals two years ago. Their payments were revoked after the employees were suspended and fired.
Tyson has not commented on the lawsuit.
1900 Farm House Will Bring Back Memories Of Growing Up On The Farm
If your looking for a home that can keep you connected with classic agricultural practices, then look no further than this house.
A Glimpse Into Wenger Family Farms
When you are driving through the countryside just outside of Elgin, it's easy to miss the driveway for Wenger Family Farms. But those that know where they are looking are welcomed onto a farm that exemplifies care standards, not only to their animals but to the environment.