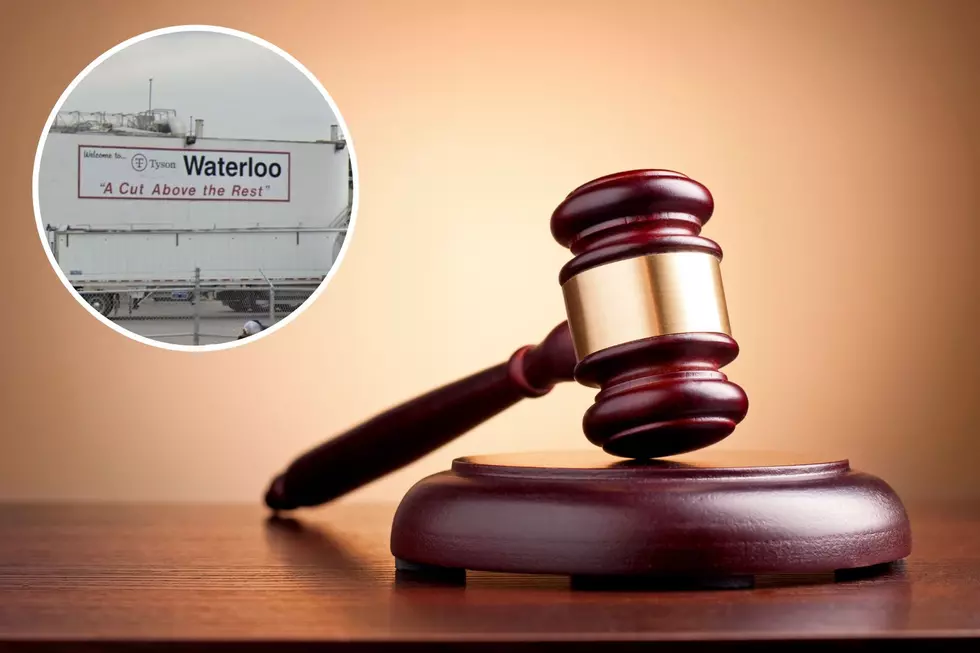 Four Families Face Tyson Waterloo In Wrongful Death Lawsuit
Tyson Waterloo via Google Maps; Canva
Attorneys are asking the courts to throw out the wrongful death lawsuits after four employees died of COVID-19.
This hasn't been the only lawsuit Tyson has been caught up in.
Reports on meatpackers say that meatpackers worked with the Trump Administration to make sure they could stay open during the pandemic.
Meatpackers such as Tyson Foods were not happy with the accusations and have asked the U.S. Supreme Court to weigh in on the rulings. They argued that these recent rulings against the company will have "drastic consequences for the next national emergency," says a recent article on this station, and that this kind of ruling would push private companies to "not be so eager to willingly aid the federal government in a crisis".
But this isn't where COVID allegations end with Tyson in Waterloo.
Tyson has been facing wrongful death lawsuits after four employees died of COVID-19.
According to an article in the Courier, during a hearing on Monday, Tyson's lawyers argued "Iowa law dictates the matter should be handled through the state's worker's compensation system and not as a civil suit in district court."
They continued by saying the suit is a run around the worker's compensation act and that the allegations amount to worker injury claims, something that the Iowa Division of Workers Compensation would have to handle.
Tyson's lawyers are going up against the lawyers for the estates of Isidro Fernandez, Sedika Buljic, Reberiano Leno Garcia, and Jose Luis Ayala Jr. who want to keep this in court because they will have a greater opportunity for recovery and punitive damages.
They argued that workers' compensation claims are being pursued as a matter of due diligence.
Tyson's attorneys argue that suits of this nature are barred under Iowa's COVID-19 Response and Back-to-Business Limited Liability Act.
The judge will rule on the case at a later date.
Photo Tour Through Red Rock Farms
Fall Fest is less than one month away at Red Rock Farms. Here's a behind the scene look at what visitors can expect!
$1.3 Million Seems Like A Good Deal For This Iowa Farm
Do you think this farm is really worth the $1.3 million?