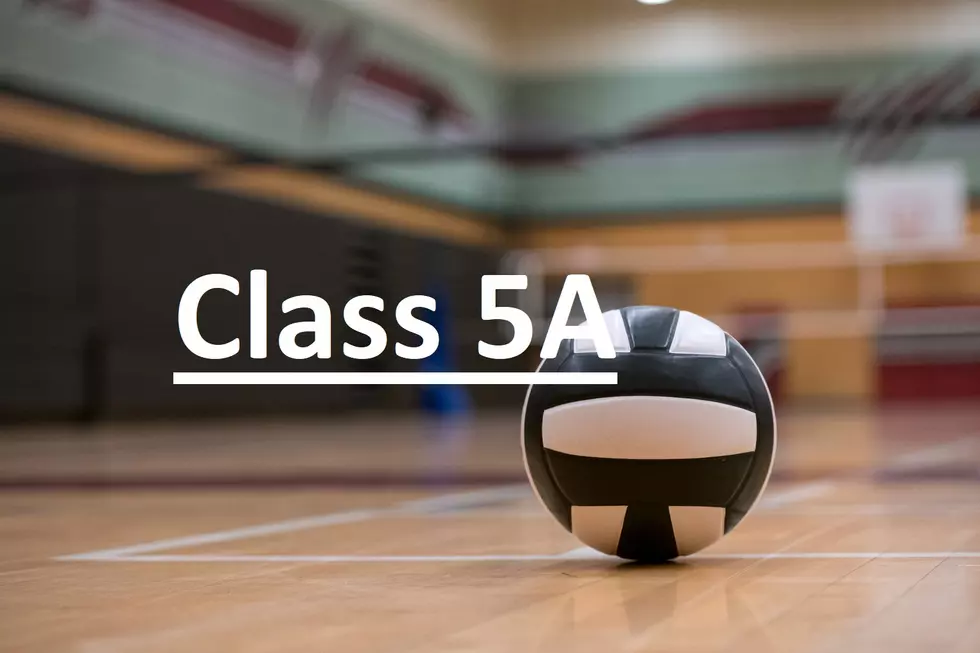 2020 Class 5A Iowa High School Girls State Volleyball Tournament
Courtesy: RonTech2000 -ThinkStock
Here are the 2020 Iowa High School Girls State Volleyball Tournament Class 5A pairings and results.
Class 5A quarterfinal matches will be played on Monday, Nov. 2. The winners advance to the state semifinals on Wednesday, Nov. 4. The 5A championship game is scheduled for Thursday, Nov. 5 at 10 AM.
The eight-team field includes defending 5A champion Cedar Falls and five other 2019 qualifiers: Ankeny, Dowling, Iowa City Liberty, Pleasant Valley and West Des Moines Valley. Other teams in the 2020 5A field are: Ankeny Centennial and Dubuque Hempstead.
The Tigers are seeking their third title in program history.
2020 GIRLS STATE VOLLEYBALL TOURNAMENT RESULTS
 

CLASS 5A – 2020 STATE VOLLEYBALL TOURNAMENT

 

 

 

 

 

 

#1 Dowling Catholic (21-2)

 

 
 
 

 

Monday, Nov. 2, 10 AM
G1

 

 

At Alliant Energy PowerHouse

 

Dowling Catholic (22-2)
 
 

 

COURT 1

 

 

3-1
G5

 

#8 Dubuque Hempstead (20-5)

 

Wednesday, Nov. 4, 10 AM

 

 

 

At Alliant Energy PowerHouse

 

 

 

 

 

COURT 1
Iowa City Liberty (24-2)
#4 West Des Moines Valley (19-6)

 

 
 
 
3-2

 

Monday, Nov. 2, 12:30 PM
G2

 

 

At Alliant Energy PowerHouse

 

Iowa City Liberty (23-2)
 
 

 

COURT 1

 

3-1

 

#5 Iowa City Liberty (22-2)

 

 
 

 

 

 

Thursday, Nov. 5, 10 AM
G7

 

 

 

Ankeny (22-2)

 

 

CHAMPION

 

 

3-1 (All-Tournament Team)
#2 Ankeny (19-2)

 

 
 
At Alliant Energy PowerHouse

 

Monday, Nov. 2, 10 AM
G3

 

 

At Alliant Energy PowerHouse

 

Ankeny (20-2)
 
 

 

COURT 2

 

3-1
G6

 

#7 Ankeny Centennial (16-9)

 

Wednesday, Nov. 4, 10 AM

 

 

 

At Alliant Energy PowerHouse

 

 

 

 

 

COURT 2
Ankeny (21-2)
#3 Pleasant Valley (20-1)

 

3-2

 

Monday, Nov. 2, 12:30 PM
G4

 

 

 

At Alliant Energy PowerHouse

 

Pleasant Valley (21-1)
 
 

 

COURT 2

 

3-1

 

#6 Cedar Falls (26-5)

 

 
 
 

 
Enter your number to get our free mobile app