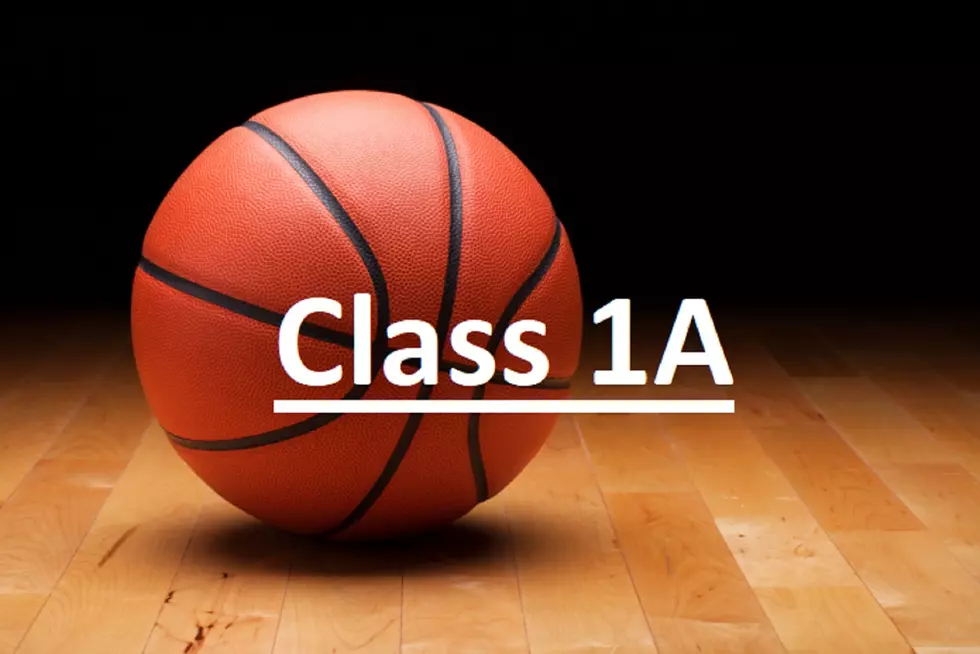 2020 Class 1A Iowa High School Boys Basketball State Tournament
Courtesy: Willard - Thinkstock
Here are the 2020 Iowa High School Boys State Basketball Tournament Class 1A pairings and results.
Class 1A quarterfinal games will be played on Monday, March 9. The winners advance to the state semifinals on Wednesday, March 11. The 1A consolation final is set for Thursday, March 12 at 10:20 AM, while the championship game is scheduled for Friday, March 8 at 2 PM.
The eight-team field includes the following squads: Bishop Garrigan of Algona, Lake Mills, Martensdale-St. Marys, Montezuma, Springville, St. Mary's of Remsen, Wapsie Valley and West Fork of Sheffield.
Wapsie Valley is making its eighth state tournament appearance and first since 2013. The Warriors are seeking their first state championship after playing for the title in 2003. They captured third-place finishes in 1989 and 1996.
For the first time since 2016, there will be a new state champion in Class 1A. Three-time defending titlist Grand View Christian is not part of the eight-team field this year. Returning qualifiers are: Bishop Garrigan, Montezuma and  St. Mary's.
2020 BOYS STATE BASKETBALL TOURNAMENT RESULTS
 

CLASS 1A – 2020 BOYS STATE BASKETBALL TOURNAMENT
#1 Lake Mills (23-2)

 

 
 
 

 

Mon., March 9, 11:15 AM
G1

 

 

At Wells Fargo Arena, Des Moines

 

Wapsie Valley (19-7)
 
 

 

 

 

 

49-45
G5

 

#8 Wapsie Valley (18-7)

 

Wed., March 11, 2 PM

 

 

 

At Wells Fargo Arena, Des Moines

 

 

 

 

 

Wapsie Valley (20-7)
#4 Montezuma (23-2)

 

 
 
 
57-42

 

Mon., March 9, 9:30 AM
G2

 

 

At Wells Fargo Arena, Des Moines

 

Montezuma (24-2)
 
 

 

 

 

 

75-50

 

#5 Martensdale-St. Marys (23-3)

 

 
 

 

 

 

Fri., March 13, 2 PM
G7

 

 

 

WAPSIE VALLEY (21-7)

 

 

CHAMPION

 

 

65-53
#2 Bishop Garrigan (22-2)

 

 
 
At Wells Fargo Arena, DSM

 

Mon., March 9, 1 PM
G3

 

 

At Wells Fargo Arena, Des Moines

 

Bishop Garrigan (23-2)
 
 

 

 

 

 

55-52
G6

 

#7 Springville (20-5)

 

Wed., March 11, 3:45 PM

 

 

 

At Wells Fargo Arena, Des Moines

 

 

 

 

 

Bishop Garrigan (24-2)
#3 St. Mary's , Remsen (22-3)

 

66-52

 

Day, Mon 31, 7:30p
G4

 

 

 

At Location

 

West Fork, Sheffield (24-2)
 
 

 

 

 

 

55-53

 

#6 West Fork, Sheffield (23-2)

 

 
 
 

 

 

 

 

 

 

Montezuma (24-3)
 
 

 

 

 

G8

 

 

 

At Wells Fargo Arena, DSM
Thu., March 12, 10:20 AM

 

 

 

 

Montezuma (25-3)

 

 

3rd PLACE

 

 

78-72

 

 

 

 

 

 

 

 

West Fork, Sheffield (24-3)
 
 

 

 

 

 

*Highest Seeds = Home Teams

 

 

 

Enter your number to get our free mobile app