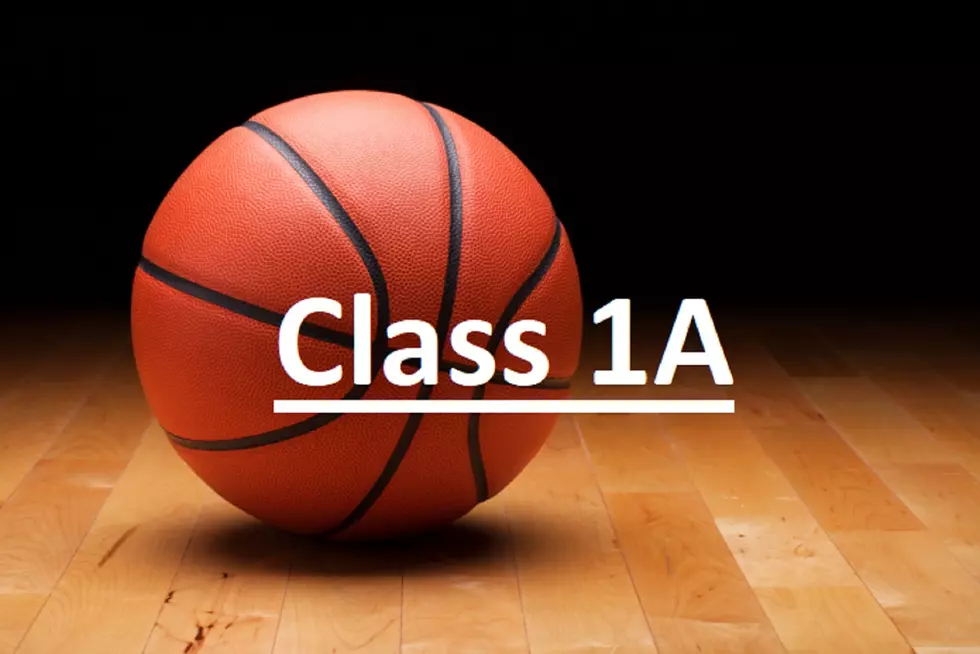 2019 Class 1A Iowa High School Boys Basketball State Tournament
Courtesy: Willard - Thinkstock
Here are the 2019 Iowa High School Boys State Basketball Tournament Class 1A pairings and results.
Class 1A quarterfinal games will be played on Monday, March 4. The winners advance to the state semifinals on Wednesday, March 6. The 1A consolation final is set for Thursday, March 7 at 10:20 AM, while the championship game is scheduled for Friday, March 8 at 2:10 PM.
The eight-team field includes the following squads: Alburnett, Bishop Garrigan of Algona, Council Bluffs St. Albert, Grand View Christian, Montezuma, Prince of Peace (Clinton), St. Mary's of Remsen and Sioux Central of Sioux Rapids.
Grand View Christian is the two-time defending champion and is one of three returning qualifiers. Also back from the 2018 tournament are St. Albert and St. Mary's of Remsen. North Linn finished second in 2018, and is part of the Class 2A this year.
2019 BOYS STATE BASKETBALL TOURNAMENT RESULTS
BACK TO TOP

 

2019 CLASS 1A BOYS STATE BASKETBALL TOURNAMENT

 

 

 

#1 Grand View Christian (23-1)

 

 
 
 

 

Monday, March 4, 9:30 AM
G1

 

 

At Wells Fargo Arena, Des Moines

 

Grand View Christian (24-1)
 
 

 

 

 

 

58-51
G5

 

#8 Council Bluffs St. Albert (12-13)

 

Wednesday, March 6, 2:00 PM

 

 

 

At Wells Fargo Arena, Des Moines

 

 

 

 

 

Grand View Christian (25-1)
#4 Montezuma (21-1)

 

 
 
 
59-36

 

Monday, March 4, 11:15 AM
G2

 

 

At Wells Fargo Arena, Des Moines

 

Montezuma (22-1)
 
 

 

 

 

 

78-65

 

#5 Algona Bishop Garrigan (19-6)

 

 
 

 

 

 

Friday, March 8, 2:10 PM
G8

 

 

 

Grand View Christian (26-1)

 

 

CHAMPION

 

 

43-24
#2 Sioux Rapids Sioux Central (22-2)

 

 
 
At Wells Fargo Arena, Des Moines

 

Monday, March 4, 2:45 PM
G3

 

 

At Wells Fargo Arena, Des Moines

 

Alburnett (19-5)
 
 

 

 

 

 

55-54
G6

 

#7 Alburnett (18-5)

 

Thursday, March 6, 3:45 PM

 

 

 

At Wells Fargo Arena, Des Moines

 

 

 

 

 

Alburnett (20-5)
#3 Clinton Prince of Peace (20-3)

 

39-37

 

Monday, March 4, 1:00 PM
G4

 

 

 

At Wells Fargo Arena, Des Moines

 

Remsen St. Marys (20-6)
 
 

 

 

 

 

58-55

 

#6 Rensen St. Marys (19-6)

 

 
 
 

 

 

 

 

 

 

Montezuma (22-2)

 

 

 

G7

 

 

 

Thursday, March 7, 10:20 AM

 

 

 

At Wells Fargo Arena, Des Moines
Remsen St. Marys (21-7)

 

 

 

 

50-49

 

 

 

Remsen St. Marys (20-7)