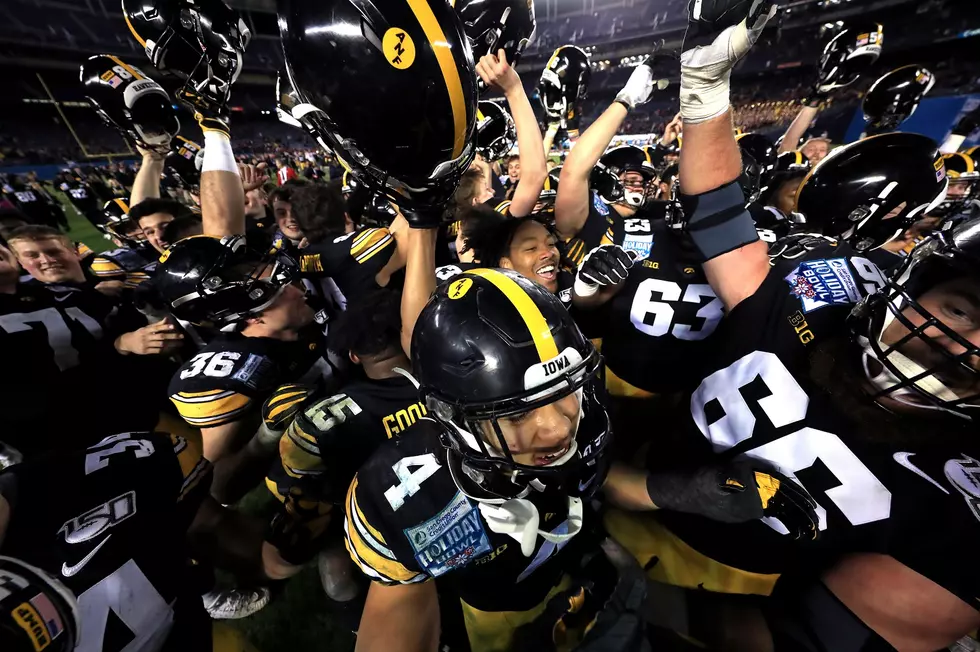 YouTube TV Drops Iowa and ISU Bowl Game Channels [UPDATE]
Getty Images
UPDATE 12/20:
The dispute has been settled and all the channels have been restored for subscribers! You can get more information HERE.
ORIGINAL STORY 12/18:
YouTube TV, the second-largest streaming service, made its subscribers, particularly college football fans, unhappy this morning. Several key channels that will air many college football bowl games have been dropped from their lineup, including the channel that is set to air the Iowa/Kentucky bowl game on New Year's Day.
When I turned on my YouTube TV app this morning I was greeted with the message that ESPN and Disney-owned stations had been removed from my lineup. The Boston Globe reports that the Google-owned YouTube TV had been in contract discussions with ESPN/Disney for a while. But instead of an extension to get a deal done, the channels are gone as of this morning. Those channels include all ESPN channels, FX, and all local ABC affiliates. Yes, that means no more KCRG locally on YouTube TV.
And that means as of right now, no Iowa Hawkeye football bowl game. Iowa plays Kentucky in the 2022 Citrus Bowl on New Year's Day. The game is on ABC. Cyclone fans, you're out of luck too. ISU's Cheez-It Bowl matchup against Clemson on December 29th is televised by ESPN. So unless a new deal is struck, Iowa and Iowa State fans who subscribe to YouTube TV will have to head elsewhere to watch the big games.
Will a deal get done? I have to think that it will, eventually. YouTube TV has had contract disputes before with networks like NBC Universal, according to the Boston Globe. That deal was reached this fall after a deadline extension. YouTube TV did lower the price of their service by $15 per month until the dispute with ESPN and Disney is over.
10 Things You've Probably Said If You're From Iowa
You Know You're From the Midwest When...
We asked listeners to complete the sentence: "You know you're from the Midwest when..." and we got some very accurate responses! Here's a look at some of our favorites.