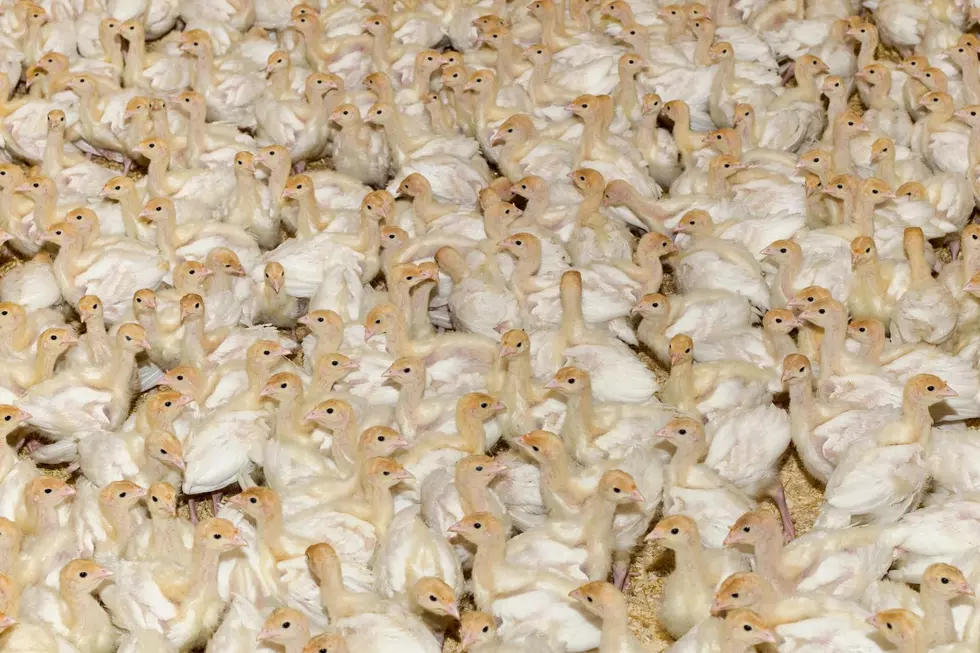 1,800 New Turkeys Have Been Placed At Iowa State University
via Canva
It seems like lately when we talk about poultry, it's been negative. We talk a lot about how prices are rising and depopulation with outbreaks of highly pathogenic avian influenza.
But over at Iowa State University, there is a new, young flock on campus that will help give students experiential learning opportunities.
This new learning opportunity is available to students through the Balloun Turkey Teaching and Research Facility which was dedicated in May 2022. Iowa State is the only major university to have an establishment like it that focuses on turkey production.
Dawn Koltes, assistant professor of animal science at ISU in a release from the school says this will give students the opportunity to learn about turkeys in class as well as visit the facility in future semesters.
We're excited the poults have arrived and are looking forward to the educational opportunities this state-of-the-art facility and the birds will provide our students.
Research that will be conducted on this facility will help address the challenges that the turkey industry in Iowa is facing. The turkey industry accounts for $10 billion annually in economic activity in Iowa. This facility is aiming to strengthen this.
Gretta Irwin, executive director of the Iowa Turkey Federation said;
 We expect to do research on a variety of topics - feed, nutrition, equipment, ventilation, turkey wellbeing, and manure – and explore a wide range of new technology. Iowa State University's exceptional faculty, students, and the new facility will provide farmers with the information they need to make improvements.
Funding for the facility came through industry partners and private donors.
A Peek Into 4-H In Fayette County In 2022
2022 has been a busy year for the youth in 4-H in Fayette County- here's a glimpse into what our 4-Hers have been up to.
Kroul Family Farm Tour
During this time of year, people love to take advantage of the fall colors by going to local farms. Let's take a tour of a pumpkin farm in Mount Vernon.