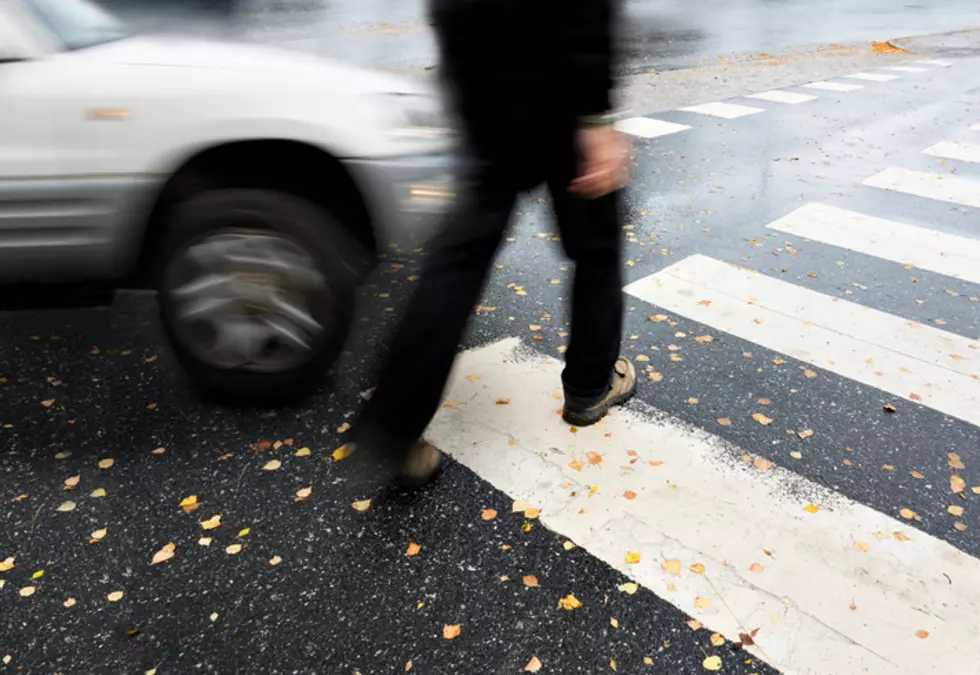 Winneshiek Sheriff Investigates 3 Accidents
Getty Images
Three accidents are under investigation by the Winneshiek County Sheriff's Office: two rollovers and a pedestrian who was struck while trying to cross a street.

The accident involving a pedestrian happened at about 1pm Saturday (Sept. 5), on Maryville Street in Calmar. 85 year old Violet Krivacek of Fort Atkinson was driving south, when she struck an 83 year old woman, who was attempting to cross the street. The woman, whose name was not released, was taken by helicopter to Gunderson Lutheran hospital in LaCrosse. A condition report was not available.
At about 4pm Sunday, the Winneshiek County Sheriff was called to Pole Line Road in Orleans Township, for a rollover accident. 27 year old Angela Martinez of Decorah was westbound, when she swerved to miss an animal in the road. Her van went into the ditch, struck the top of a box culvert, then rolled onto it's top. Martinez and her four children were not injured. She was charged for not having a valid driver's license, and Failure to Provide Proof of Insurance. There was $8,000 damage to the 2007 Chrysler van.
And charges are pending in a rollover accident on County Road W-14 in Washington Township. The sheriff got a report of the accident at about 8am Monday. 17 year old Jayden Weiss of Fort Atkinson was driving southbound, when his car dropped off the pavement onto the shoulder. In an attempt to get the vehicle back on the road, he lost control, drove across the roadway, into a ditch and rolled over, landing on the wheels. No one was injured but there was $8,500 damage to Weiss' 1997 Lexus 300.
Enter your number to get our free mobile app
See Inside Garth Brooks and Trisha Yearwood's Malibu Beach House: