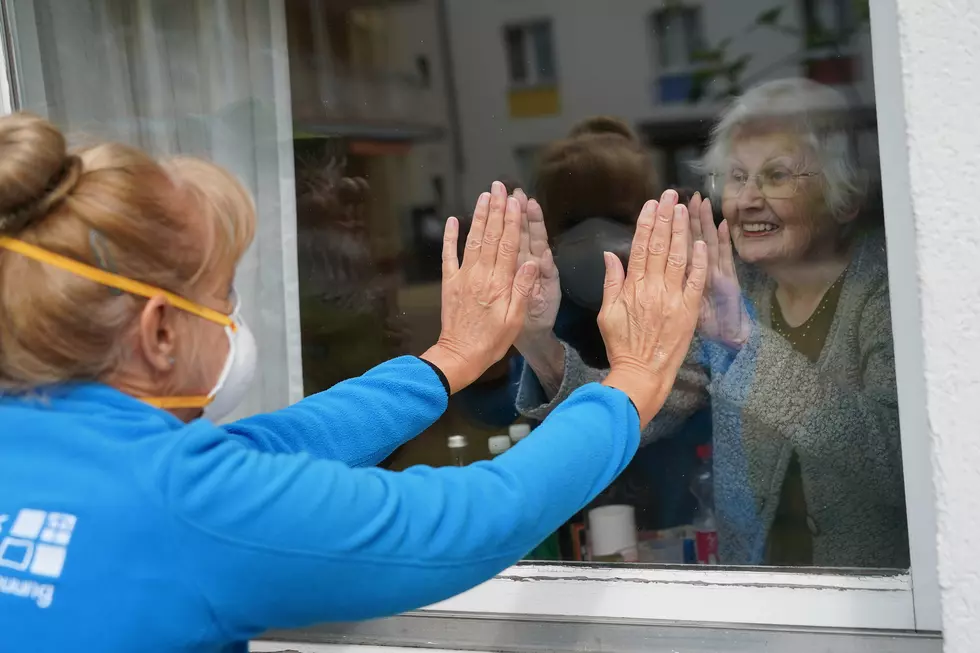 Will Iowa Nursing Home's Lift Their Visitor Restrictions Soon?
Getty Images
For those who have been longing to visit a loved one in a nursing home, there is encouraging news this week as new data shows that county positivity rates and COVID-19 cases in long-term care facilities in the state of Iowa are on the decline. The Iowa Department of Health reported resident and staff cases, at 4,081 as of October 1, 2020. At one point in December, there were 146 outbreaks at facilities. Now, the number of current outbreaks has fallen to 35 with 941 positive cases as of today (Feb. 9th).
Last Friday, Iowa Governor Kim Reynolds sent the state into a whirlwind, when she eliminated most of the restrictions put in place to fight COVID-19's spread. Citing a drop in the state's COVID hospitalization rate as the main factor in the decision. While it eased the limitations put on businesses, many are still keeping their face mask and social distancing requirements in place, including the Waterloo Community School District that has decided to stick with its protocols. It has yet to be seen how this will effect county and city mask mandates, and if long-term care facilities will start allowing visitors.
What seems like completely contrary to reports that Iowa has the 3rd worst vaccination rate in the nation, "the state is on track to be among the first states to have vaccinated each of its long-term care facilities, with 100% of Iowa's 445 skilled nursing and 258 assisted living facilities having administered their first dose and more than 50% having administered their second dose."   IHCA estimates that approximately 60% of staff elected to receive the vaccine during the first clinic offering, with another 25% of staff elected to receive it during the second clinic. Adding that 90% of long-term care residents have elected to receive the vaccine.

Enter your number to get our free mobile app
According to the Iowa Health Care Association (IHCA), once a county's positivity rate falls to less than 10%, nursing homes may be allowed to offer additional indoor visits. IHCA also states that each nursing home must develop its own visitation policy and they must not have any COVID-19 cases in the facility. However, don't get too excited yet, because the Centers for Medicare & Medicaid Services (CMS) has indicated it will need more verifiable data prior to making any changes to current visitation restrictions. Also, providers are required to abide by CMS visitation regulations even if residents and staff have been vaccinated.
"Iowa long-term care residents, families, and staff members are doing their part to protect themselves and their communities, we've asked our residents and staff to be the first people in the world to take this vaccine, and they've courageously stepped up. We are far from declaring victory against COVID-19, but we are seeing very promising signs thanks in no small part to them." said Brent Willett, president and CEO of the IHCA.
To say it's a been a very long year for long-term care residents and their families is an understatement. Let's hope we start to see visitor's policies change soon, so we can start trading Zoom meetings, phone calls and trying to communicate through a window, into hugs.
BRRR: Iowan's Favorite Foods To Eat When It's Cold