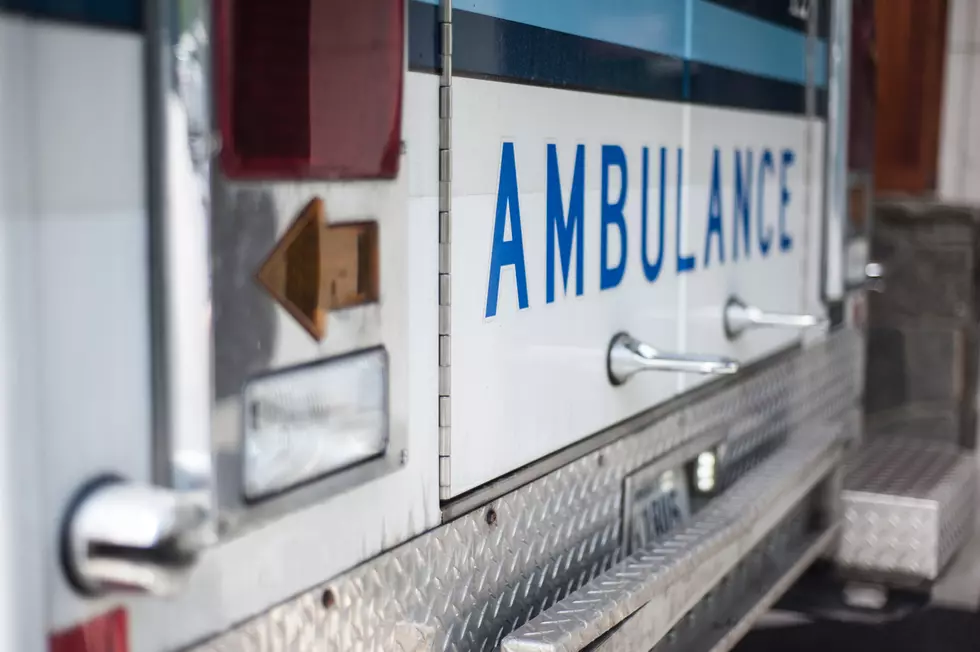 Waterloo Woman, Randalia Man Injured In Fayette County Crash
Courtesy: Joaquin Barbara - ThinkStock
A two-vehicle accident in Fayette County early Monday injured both drivers.
Sheriff's officials identified the victims as 29-year-old Brittany Benson of Waterloo and 57-year-old Gary Lauer of Randalia. They were taken to area hospitals for treatment, but authorities did not released the extent of their injuries.
Monday's accident happened around 5 AM about four miles east of Sumner. Officials said the two vehicles collided after Benson ran a stop sign.
According to authorities, Benson was driving her sport utility vehicle northbound on "V" Ave. and failed to stop at the signed intersection with Iowa Highway 93. Her SUV was struck by a westbound pickup, driven by Lauer.
After impact, both vehicles entered a ditch. Lauer's pickup rolled once and came to rest on the driver's side, sheriff's officials said.
Authorities continue to investigate the accident. They said charges are pending against Benson.
Fayette County sheriff's deputies were assisted at the scene by Sumner, Hawkeye and Decorah firefighters; SEMS ambulance and the Iowa Sate Patrol.
Oelwein Woman Arrested On Outstanding Warrants
An Oelwein woman was taken into custody early Tuesday on a charge of fifth-degree theft.
Authorities said there was valid warrant for 29-year-old Baylee Stammeyer. She was arrested around 12:30 AM and booked into the Fayette County Jail.
Sheriff's officials said Stammeyer also had a second outstanding warrant for her arrest from Buchanan County, where she failed to appear in court on a possession of drug paraphernalia charge.
Hilarious Iowa DOT Signs
Anyone else share a sense of humor with a state's Department of Transportation? Just me? Well, every Monday the Iowa Department of Transportation puts up a sometimes hilarious, sometimes straightforward message on their road signs across the state. This is called "message Monday" and Iowa DOT tries to entertain and educate drivers through these signs. Here are just a few of our favorites.
LOOK: Here are the pets banned in each state
Because the regulation of exotic animals is left to states, some organizations, including The Humane Society of the United States, advocate for federal, standardized legislation that would ban owning large cats, bears, primates, and large poisonous snakes as pets.
Read on to see which pets are banned in your home state, as well as across the nation.