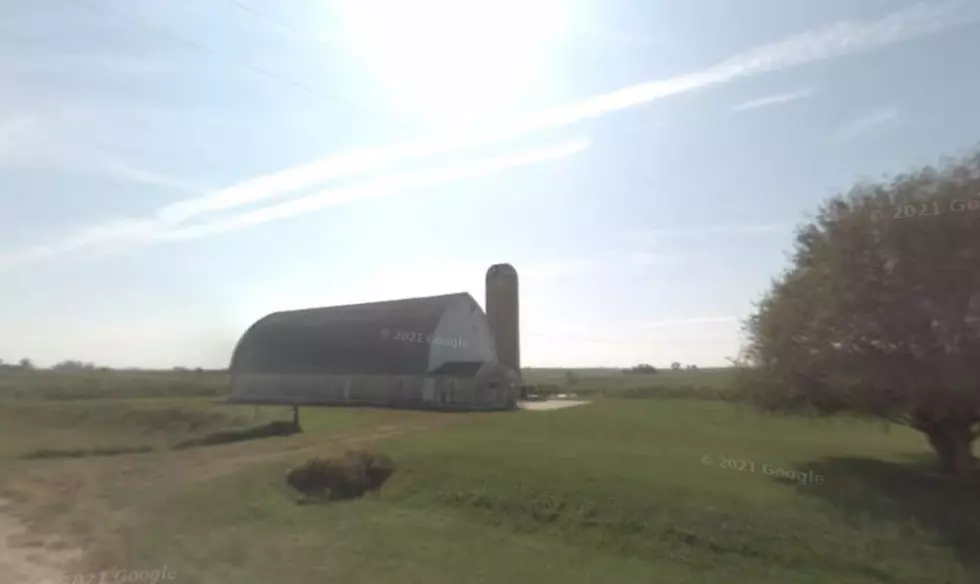 Barn Collapses On The Road In Fayette County
Google Maps
I have shared many stories about farm-related accidents in our area on the roadways and even fields. As we are wrapping up harvest 22, hopefully, we will see fewer stories of farm accidents popping up. Most of the time we see roadway accidents involving a tractor or farm machinery...  never a barn.
However early Friday morning, a truck, hauling a barn, collapsed on a Fayette County Road.
The incident happened around 9 am Friday morning while moving a barn from 12845 Nature Road to 11805 Kitty Road says an article in KWWL.
Tony Osmundsson, the owner of the barn, was moving the barn to its new location. According to Fayette County Sheriff Marty Fisher in the KWWL article, the dolly either broke or twisted during the move which caused the trailer that was holding the barn to end up on the road.
Fortunately, there was no damage done to the barn.
Nature Road has been blocked off while crews are working to clean up the road from the accident as well as fix the dolly. The crews are also still working to move the barn to its new location. KWWL reports that the barn is no longer in the middle of the road.
No injuries were reported in the incident.
Make sure you are keeping up with the news going on in your area by downloading our free app. There you can find local, state, and national events and news in agriculture, sports, and pop culture. Or sign up to receive our newsletter and have the day's top stories sent straight to your email. 
1900 Farm House Will Bring Back Memories Of Growing Up On The Farm
If your looking for a home that can keep you connected with classic agricultural practices, then look no further than this house.
Welcome To Sherman's Pumpkin Farm and Corn Maze
Sherman's Pumpkin Farm and Corn Maze in Manchester Iowa is the perfect place for families to celebrate fall.