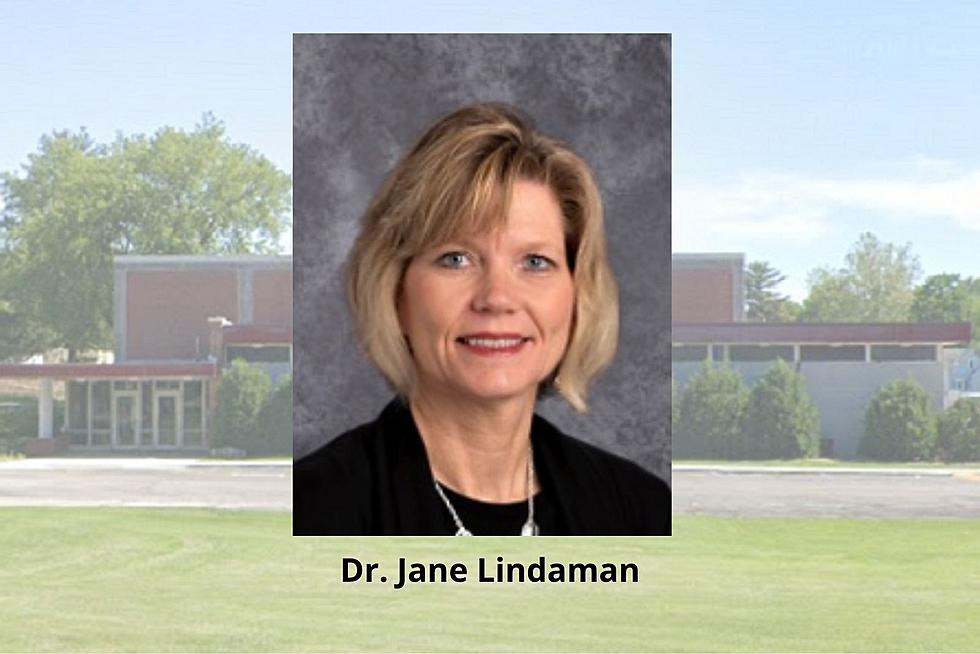 Waterloo Schools Superintendent Lindaman Announces Retirement
Source: Google Maps -Street View (Background) & Waterloo Schools

In today's world, it's extremely rare for an urban school district to have the same leader for more than four years. Waterloo has benefitted from Dr. Jane Lindaman's loyalty and service to the community.
Lindaman has announced on Thursday her plans to retire as superintendent of Waterloo Schools at the end of the currently academic year, effective July 1, 2022. Lindaman's successor will have some big shoes to fill, given the way she has guided the district with steady leadership the past eight years.
When I began my professional career here in this district in 2005 as the principal of Bunger Middle School (in Evansdale), I was seeking a new challenge in a new district. My thought was that I would come to Waterloo to have new experiences before moving on to another position elsewhere. What I never imagined was that I would fall in love with the students, families, staff and community, beginning a 17-year stay in this district.
-- Dr. Jane Lindaman, Waterloo Schools Superintendent
Lindaman's eight-year tenure leading the district is notable because the current average for superintendents in urban districts across the nation is three-and-a-half years. She's leaving a solid legacy in Waterloo.
One of Lindaman's biggest accomplishments during her tenure was launching the Waterloo Career Center, a facility that allows area high school students to explore different career programs. Under her leadership, the center has grown its enrollment, partnership and donor support, internships and apprenticeship offerings, and has expanded to serve students from 10 school districts in the Cedar Valley. There are currently 18 pathways at the Waterloo Career Center from which students can choose from, and at least 12 more are planned in the future.
"The Waterloo Career Center is one of the major reasons my family and I will stay in Waterloo," Lindaman said. "We believe so strongly in our district and in the WCC as a unique and valuable academic experience for kids that we absolutely want our own children to be able to benefit from it."
Lindaman's efforts as Waterloo's superintendent have enhanced advanced programs, diversified the district's staff (including administrative roles), and developed various career-readiness pathways for students. Additional accomplishments under her guidance include:
Raising the District graduation rate by nearly 15% to 84.3%, and nearly closing
the graduation rate gap between our racial subgroups
Achieving the highest percentage of growth in early literacy for four straightyears;
Leading through a global pandemic which was one of the most difficult times
in educational history
Securing over $18 million in grants for our district, including $1 million for the
Career Center and $3 million for work on the achievement gap
Launching signature programs like Dual Language and Twice Exceptional
programming, and continuing to expand the International Baccalaureate program
Lindaman is known as a strategic, collaborative and compassionate leader who has consistently received positive annual reviews from the Waterloo Board of Education.
"Dr. Lindaman's ability to develop notably strong collaborative relationships with Waterloo Schools staff, families, and the larger community has been the driving force of our success over the years," Board President Shanlee McNally said. "The Board has held her to high standards during her tenure and we are incredibly proud of her contributions to Waterloo as a community-focused, visible, and fiscally-responsible leader."
In the past, Lindaman had informally voiced plans to retire in 2023. Lindaman said she made the decision to retire one year earlier than expected because changes within her extended family -- especially the recent death of her sister -- has impacted her personal responsibilities.
"Jane has been transparent about this decision that we know is very bittersweet for her," McNally said. "The Board is confident that we've been given ample time to ensure a smooth and prudent process to recruit and hire the next superintendent of Waterloo Schools."
McNally anticipates the position of Superintendent of Waterloo Schools will be posted in late November. The Board plans to formally initiate the search for the district's next leader in the coming days. The Board met in special session Friday morning to discuss the steps in the search.
Waterloo School District - Welcome Signs
With an enrollment of more than 10,500 students, the Waterloo School District is one of the 10 largest of Iowa's 377 public school systems. The district currently operates two regular high schools, one alternative high school, four middle schools,11 elementary schools and a regional career center. The district includes the cities of Waterloo, Elk Run Heights, Evansdale, Gilbertville, Raymond, part of Cedar Falls, and some unincorporated areas of Black Hawk County.
CHECK IT OUT: The best county to live in for each state