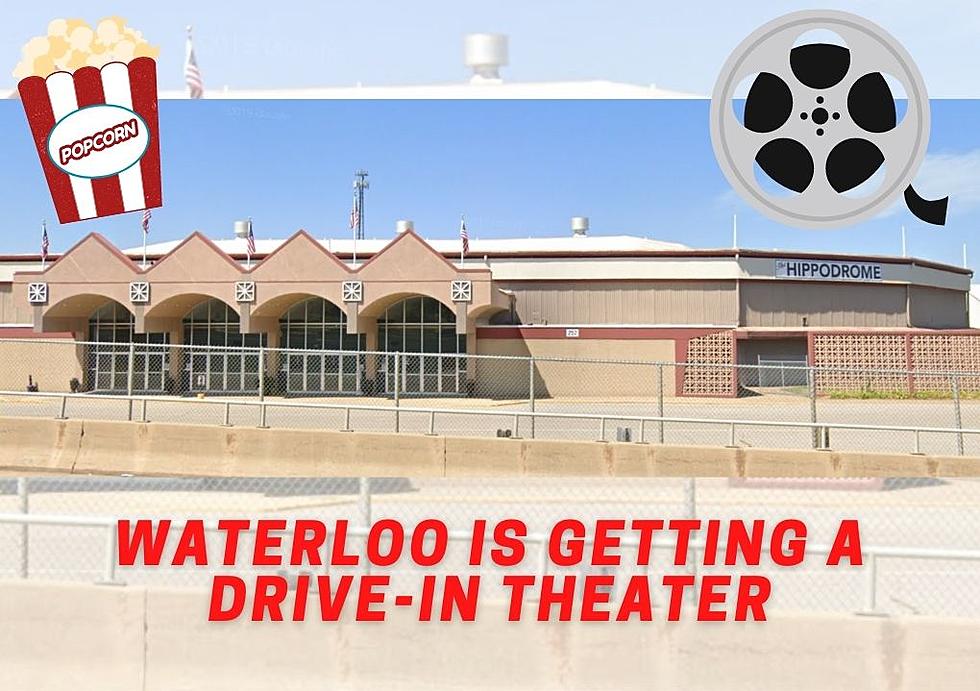 Waterloo Is Getting A Drive-In Theater
KM/Google
We might be getting a drive-in movie theater after all. As previously reported this project was in the works, but now after the Waterloo Board of Adjustment's meeting on Tuesday April 27th, a special permit has been granted.
The permit issued by the board will allow for this operation to take place until December 31st, 2024. Depending on the success of the theater, it could be around for a lot longer.

As it stands, an inflatable drive-in theater screen will go up in the National Cattle Congress. There is no plan to build any permanent structures on site. Typically these locations have a kitchen where all of the snacks and food are made. Instead of this, the plans are to reach out to vendors in the community.
There will be 88 porta potties on the site along with the permanent restroom that is already on the premises. This drive-in will have an inflatable screen, and the plans are that this drive-in will be located in an area that is typically used as an overflow parking lot.
Concerns were raised by the Iowa Department of Transportation in regard to this screen. Officials are worried that since the screen will face the northbound U.S. highway 218 it could be a major distraction to drivers. These officials also offered to put up no parking signs to the area that is adjacent to the drive in theater set up, or to have the screen be set up so that it is southbound instead.
The original lay out, had the screen on the far west end of the lot, but then after consulting with Iowa Department of Transportation officials the project manager provided an amended layout on the east end of the lot.
Original
Amended Layout
The drive in theater would be open from 9 P.M. to 12:30 A.M. and run Thursday through Sunday. Some of the major concerns brought up during the meeting included security, traffic control, and fireworks ordinances.
There is no word on when this drive-in will open to the public.
Visit 939 Iowa
Two college sophomores from the University of Nebraska at Omaha are traveling across Iowa with the goal to visit all 939 of the towns in the Hawkeye State. They've already visited twenty towns so far, and they've only been exploring Iowa for a week!