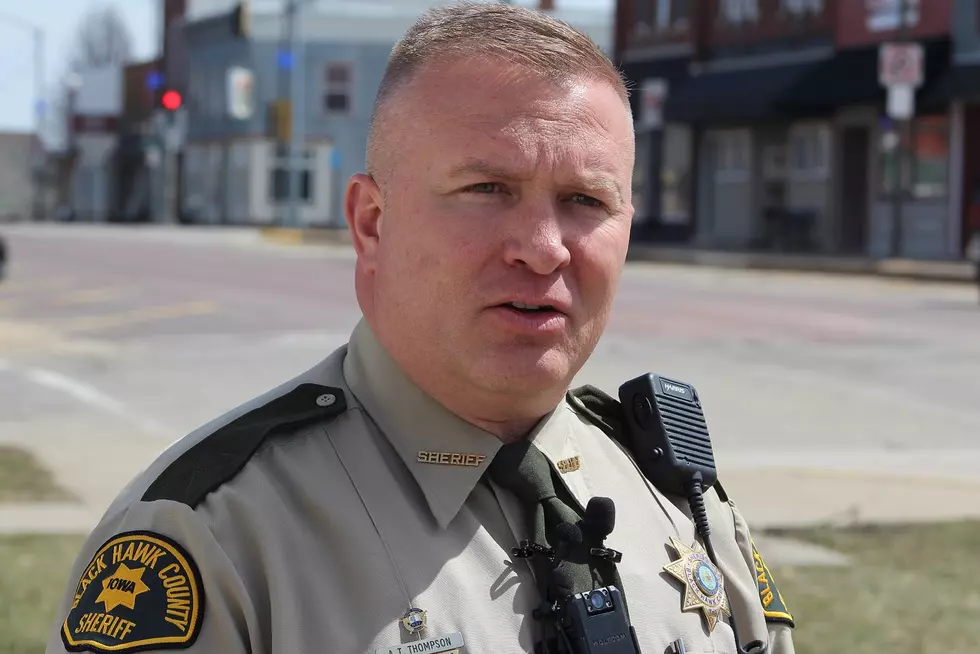 Waterloo Police Ask for Public's Help to End Gun Violence
Photo By: Elwin Huffman - Townsquare Media
Yesterday, June 1, the Mayor's Office shared that the Waterloo Police Department would hold a press conference regarding the recent shootings that took place within the city over Memorial Day weekend. Prior to the conference, police Chief Joel Fitzgerald claimed Waterloo PD would "crackdown" on gun violence in the area.
The message at yesterday's press conference was quite clear -- Waterloo PD doesn't believe they can handle the issue all on their own. This is what Sheriff Tony Thompson said during his statement, according to KWWL:
We can't continue on the trajectory that we're continuing on right now, it's too early in the season-- school's not even out, it's not even warm yet. It's time for little old lady Olivers to stand up and say enough is enough-- because we can't police our way out of this problem.
Fitzgerald spoke as well, referencing the statistics at hand in the Waterloo area:
Just in the last year-- 52 people were arrested on over 80 weapons charges-- that's just in the first half of 2022. We have 123 sworn positions in this police department, that's almost half of our sworn positions being arrested for violent offenses.
He concluded with a call to action from the people of Waterloo:
When we just ask-- that you intercede at a community level to prevent violent crimes from occurring or interrupt the instances of violent crimes that you all know are emerging within the community-- is that too much to ask? I ask you-- is that too much to ask?
KCRG wrote this of their plan:
The Waterloo Police Department plans on recruiting volunteers to become 'community ambassadors', who are equipped with police radios to alert authorities about situations with the potential to lead to gun violence or gang activity.
It was shared during the presser that Waterloo PD and Black Hawk County Sheriff's Department will be adding more police units to the city to combat the uptick in shootings as well.
If you or anyone you know would be interested in volunteering to help the effort of police, you can email volunteerforwpd@waterloopolice.com. You can also give anonymous tips via text to 855-300-TIPS (8477) for Cedar Valley Crime Stoppers, or call the police department and leave a voicemail.
Top 10 Most Generous Iowa Charities
It's not just holiday season in Iowa, but giving season as well! These are the top 10 charities that gave the most money throughout the state this year. Want a tax write-off? Join in the giving.
Iowa Farm Land Sets New County Record