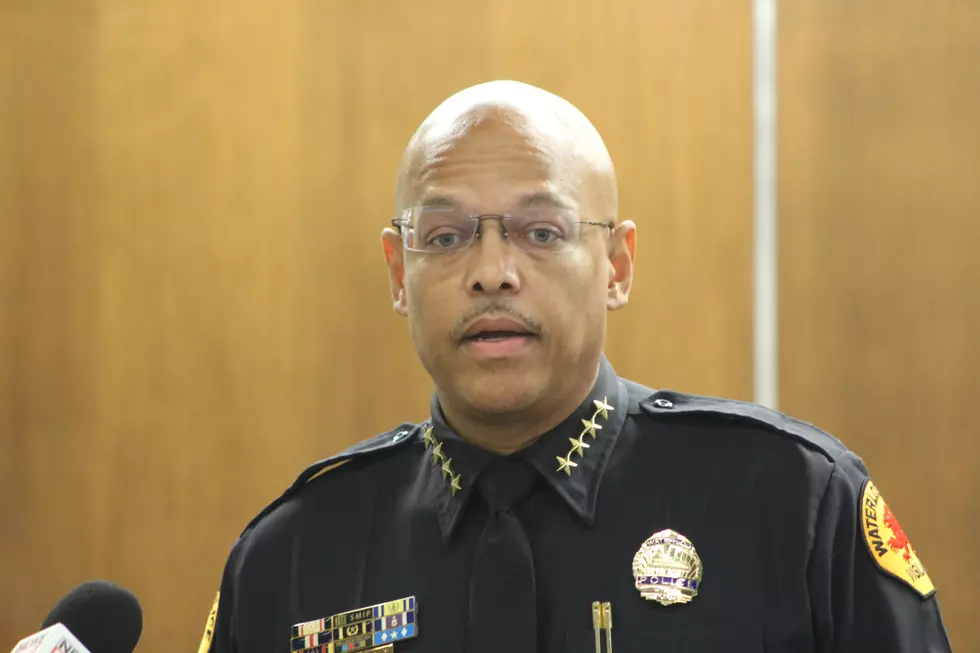 Waterloo PD Plan 'Crackdown' on Gun Violence After Recent Shootings
Photo By: Elwin Huffman - Townsquare Media
Five shootings took place in just over 24 hours on Memorial Day Weekend in the Waterloo area.
With one death and four people injured, no arrests have been made thus far. As of now, it appears none of the shootings were related.
In response to the prevalence of the crimes, the Waterloo Police Department and Chief of Police Joel Fitzgerald released the following statement to KWWL on May 31:
For those who think they can create chaos without reprisal, you are wrong. We stand together today as the Waterloo Police, federal agencies, the Iowa State Patrol, the Black Hawk County Sheriff's Department, and the community, to tell you we intend to hit you from every direction.
KWWL added this, summarizing another portion of the statement: "Waterloo Police say they plan to use every resource at their disposal to arrest violent criminals and gang members. In the statement police say residents should expect increased law enforcement activity in the near future."
The mayor's office announced that a press conference will be held at 2 PM today along with the Waterloo Police Department as to what the plan will be to combat the recent rise in violent crimes. It was not shared as to whether or not Mayor of Waterloo Quentin Hart will be in attendance.
Per Neighborhood Scout, Waterloo's violent crime rate is over two times the state-wide average, with 6.22 violent crimes per 1,000 residents to Iowa's 3.01. Annually, there are 419 violent crimes in the city of Waterloo.
The site adds "Significantly, based on the number of murders reported by the FBI and the number of residents living in the city, NeighborhoodScout's analysis shows that Waterloo experiences one of the higher murder rates in the nation when compared with cities and towns for all sizes of population, from the largest to the smallest."
Most Commonly Used Drugs in Iowa
Here's a breakdown of how much we use legal and illegal drugs in the Hawkeye State -- all with the statistics to back it up. Some of it isn't pretty, but it's the truth.
Iowa Farm Land Sets New County Record