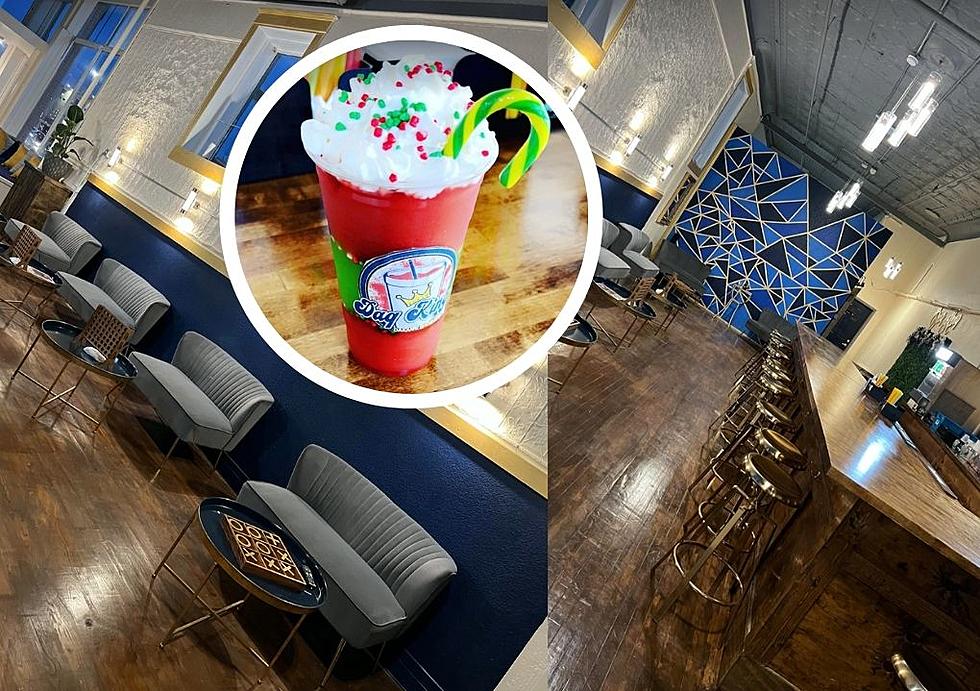 Waterloo Is Getting A Daiquiri Shop
Courtesy of Daq King
A new and unique drink spot is now calling Waterloo home.
Waterloo has a large assortment of bars and restaurants, but this new spot is unlike any we've seen so far. In late November, the owners of Daq King celebrated their soft opening. Daq King is a daquiri shop right in the heart of Waterloo.
In a statement from the owner Tristan Ceaser, the inspiration for the new shop came from similar spots all across the country.
"My love for the daiquiri shops in larger cities such as Houston and Las Vegas led me to want to open one right here in my hometown of Waterloo. "
The shop currently offers three main flavors along with one special flavor of the week. These delicious main flavors include mango, strawberry, and blue raspberry. More flavors will be slowly worked into the menu, and eventually Daq King will even offer virgin daiquiris.
Located in downtown Waterloo at 632 Sycamore Street, the team will celebrate the shop's grand opening with an official ceremony on Saturday, December 18th at 4:00 PM.
On this exciting day, the shop will be open from 11 AM to 1 AM.
Currently, their hours vary. You can stay up to date with the hours of operation on their Facebook page here. 

"I want to thank Waterloo for all of the support so far and I'm looking forward to meeting all the new faces at Daq King Daiquiri shop and bar," said the owner.
There has been no shortage of new eateries in the Cedar Valley over the past few months. A unique spot that will serve beer and dumplings is opening very soon. It's called David's Taphouse and Dumplings and the owners opened for business in November.
Cedar Falls has seen quite a few new restaurants open up in the historic Downtown district. Carter House is open right next to the Black Hawk Hotel which opened late this summer. Also, a restaurant called Georges opened in the same spot that Santa's Workshop always resided in on Main Street.
To stay up to date on all of the restaurant openings in the area, make sure to download the station app and follow along on social media.
Check Out A Hidden Speakeasy In Iowa Man's Home
One Iowa man has been going viral for his exceptional bar. He doesn't have to travel that far if he's in the mood for a nightcap; he just has to go through one single door. His houseguests are transported to a classic speakeasy with the push of a secret door in his home.
Ashton Kutcher's Childhood Home in Homestead, Iowa
The well-known actor hails from Iowa. Ashton Kutcher was born in Cedar Rapids and spent his formative years in Homestead. The later is where he helped his step-dad build this space nearly 30 years ago. In 2015, Ashton decided to give his mom the surprise of her life when he redid their basement space.