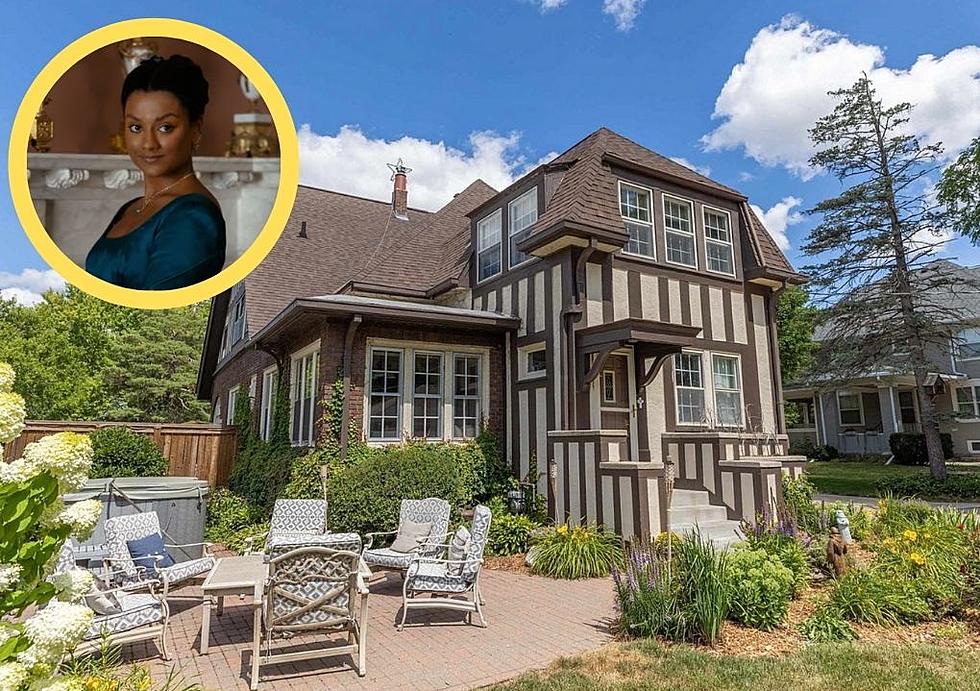 Waterloo Cabin Mansion Is Straight Out of Bridgerton
KM/Netflix/Amy Wienands
Dear Reader,
I might have found the diamond of the season right here in Waterloo!
The hit Netflix show Bridgerton returned for a second season on March 25th. Fans are still buzzing (pun intended) over the show and all of the characters.
This Regency Era show follows the well-to-do Bridgertons as they handle courtships, scandal, and a lot of fancy set locations. It has already been renewed for a third and fourth season!
So, while we all anxiously await the team to get back to work making one of Netflix's biggest shows yet, I might have found something that seems like it is straight out of the show!
Located at 2525 W. 4th Street in Waterloo, is a gorgeous sort of cabin mansion. This two-storied home is described as a mix of old-world charm meets modern day flourish.
The house is right across from Irv Warren Golf Course and is just absolutely mind-blowing.
Some of the other features of this mansion includes 5 bedrooms and 4 bathrooms. Enough rooms to house maybe half of the entire Bridgerton clan!
The property also has an updated kitchen, grand foyer (or foy-eh as I like to say), french doors, entertainment center, jacuzzi tub, sports bar area, and a detached 3-stall garage.
You know...for your horse and carriage...
Take a peak inside the closest thing any of us have to living our Regency Era dreams. Scroll to look inside and all around the home!
Bridegerton-Esque Cabin Mansion In Waterloo
You can live like you're living in your own English regency drama in this Waterloo Cabin Mansion. This is the diamond of the season in the real estate world.
If you're looking to live like a Bridgerton then go check out the full listing.
Pyramid Home In Clear Lake
If you're looking to take a trip to Clear Lake sometime in the near future, why not rest and relax like an Egyption? This pyramid home is available for you to check out on Airbnb.