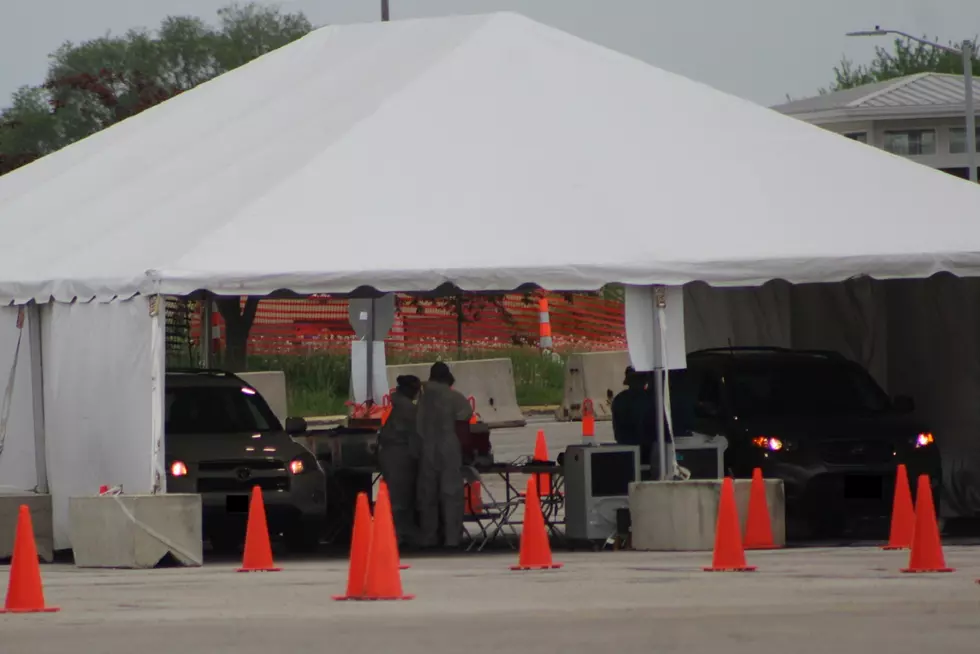 Test Iowa Sites Moving To New Locations In Waterloo, Cedar Rapids
Photo By: Elwin Huffman - Townsquare Media
With winter approaching, Gov. Kim Reynolds has announced plans to relocate the Test Iowa sites in Black Hawk and Linn Counties. move to Test Iowa sites in northeast Iowa.
According to a news release, Black Hawk County's Test Iowa site at Crossroads Mall in Waterloo will close Friday at 6 PM. The screening facility is moving to 4121 Alexandra Drive, behind Home Depot. The new Waterloo location will open Monday at 8 AM.
The Test Iowa site in Linn County, currently located at the Department of Transportation (DOT) District 6 office in Cedar Rapids, will also close Friday at 6 PM. The site is relocating to Windstar Lines, 5755 Willow Creek Drive SW, in Cedar Rapids and will also open Monday at 8 AM.
Reynolds said the new sites in Waterloo and Cedar Rapids are enclosed, which will allow drive-thru testing to continue throughout the winter months.
In the press release, Reynolds said all Test Iowa sites across the state will have altered hours next week. In observance of Veterans Day, the drive-thru sites will close at noon Tuesday to allow samples to be collected and transported and process at the state Hygienic Lab. The Test Iowa sites will be closed Wednesday, Nov. 11 for the holiday, and reopen Thursday, Nov. 12 at  8 AM.
Individuals who wish to be tested at any Test Iowa site must first complete an online assessment at testiowa.com, and schedule an appointment. Locations and hours of operation for all test sites can be found at testiowa.com or coronavirus.iowa.gov.
On Tuesday, Gov. Reynolds announced plans for the state to spend an extra $28 million on relief to hospitals and county health departments that are struggling amid increased coronavirus cases. Data released by Johns Hopkins University Tuesday showed the seven-day rolling average of positivity cases in Iowa has risen to drastically over the past two weeks, climbing from 25.5% on Oct. 19 to 37.4% at the beginning of this week.
The latest figures released by the Iowa Department of Health Wednesday morning showed 777 COVID-19 patients are hospitalized in Iowa, an all-time high. According to state health officials, 164 patients were admitted in the last 24 hours, another record number.
As of 10 AM Wednesday, Iowa reported 136,047 COVID-19 cases and 1,781 virus-related deaths since the pandemic begin in March. According to the numbers, 26 more deaths and 2,818 additional cases were reported in Iowa over the last 24 hours.

Enter your number to get our free mobile app
In Pictures: What Education Looks Like Around the World During a Pandemic