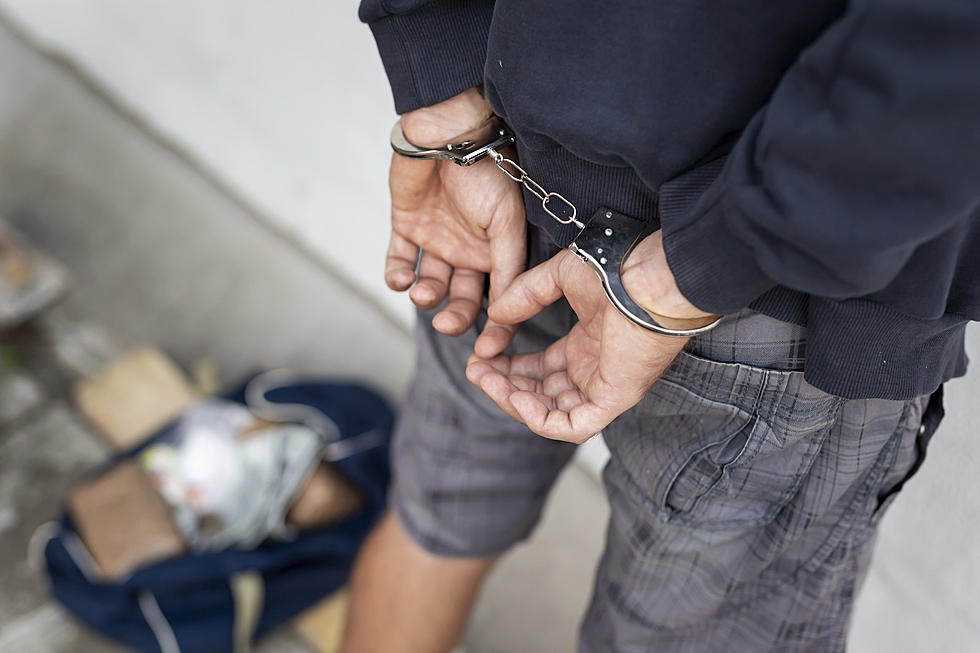 "Suspicious Person" Report Leads to Arrest in Oelwein
Getty Images
A report of a suspicious person to the Oelwein Police Department, has resulted in the arrest of a local man on drug and other charges.

Just before midnight Sunday (Aug. 8), Oelwein Police received a report of a suspicious person in the 100 block of 1st Avenue SE.

Responding officers took 44 year old Corey Conner of Oelwein into custody. He is being charged with Possession of a Controlled Substance, Possession of Drug Paraphernalia, and Interference with Official Acts.
Conner was also wanted on an outstanding warrant from Fayette County, for Failure to Appear at a Child Support Hearing.
--
(info from Radio Iowa:)
Authorities are trying to track down the owner of an unoccupied vehicle that was pulled out of Clear Lake Monday afternoon.
According to the Cerro Gordo County Sheriff's office, a fisherman discovered the vehicle near a Clear Lake boat ramp, submerged in about nine feet of water. A dive team brought the vehicle to shore. All the windows were closed, the vehicle was unoccupied and it was likely underwater for several years according to investigators.
The sheriff's office says there's no indication the vehicle is linked to foul play or ongoing investigations in the area.
Authorities aren't sharing the exact type of vehicle that was submerged in Clear Lake, but have indicated it is a model from the 1980s.
--
(info from Radio Iowa:)
The derecho that struck Iowa a year ago hit an area of the state that had been hit by a tornado just 25 months earlier. Marshalltown City Administrator Jessica Kinser says before she was able to see for herself, the city's police chief described the magnitude of the derecho's damage.
"Chief Tupper had sent me a text message that said it looked like an entire tornado hit the community," she says. "That had such an emotional impact because I knew what the tornado was and how bad that was." Marshalltown Mayor Joe Greer's initial assessment was that Marshalltown looked like a war zone -- again. Marshall County Emergency Management Coordinator Kim Elder led the process of assessing the damage of a second massive disaster -- in the middle of a pandemic.
"I kind of felt sorry for all of us involved," Elder says, "because it kept hitting one, two, three." A year after the derecho, Marshalltown officials say the community has bounced back stronger than ever. Dorrie Tammen manages Riverside Cemetery in Marshalltown, one of the areas that was hardest hit a year ago. She admits there's a sense of déjà vu whenever the skies darken.
"I used to be one of those people who kind of liked thunderstorms," she says, "but now they don't seem as fun as they used to be." The August 10th derecho is considered the costliest thunderstorm in the history of the COUNTRY.
What Are the Signature Drinks From Every State?
See Striking Photos of the Tourism Industry During COVID-19