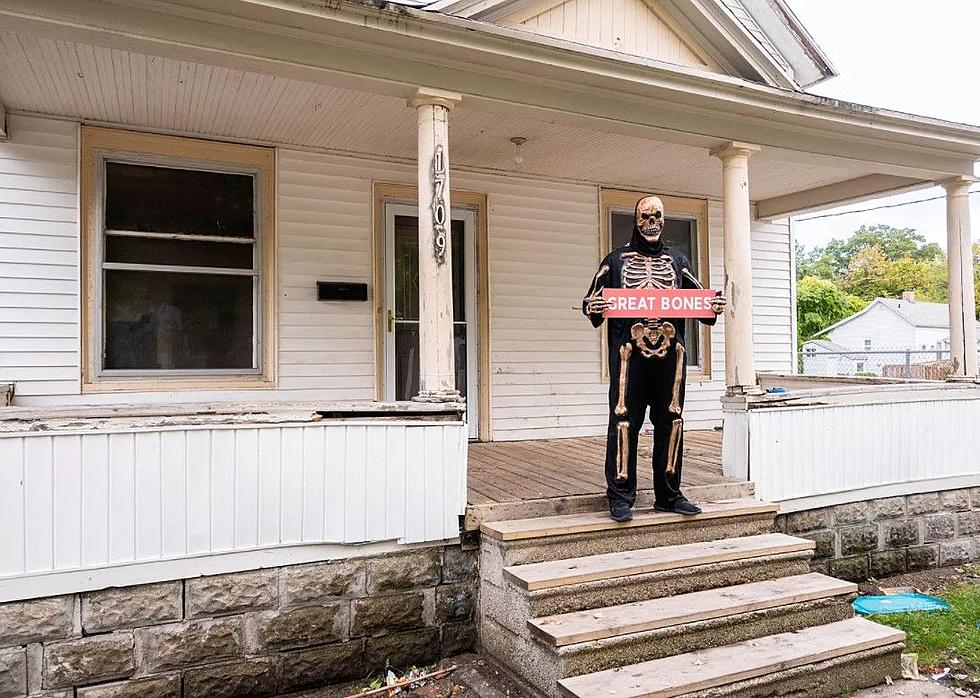 Midwestern Home for Sale Gets Help From a Spooky Salesman [PHOTOS]
Lisa Vela/Five Star Real Estate/Breanna McCarthy via Zillow
There's been a lot made of the housing market in recent months. Homes had been flying off the market all summer with many sellers getting more than they'd ever asked for. That said, not everyone has that level of success as not every home is as appealing as the stereotypical perfect home for many of us. But, rather than just let a fixer-upper sit and not sell on the market, why not spice things up? And, since it's the spooky season, it doesn't help to have a little fun doing so!
One Midwestern home has a unique realtor!
While this particular listing is now "pending" and may be sold, one has to love the hustle the team selling the home exuded to get it to this point! The home, located in Muskegon, Michigan, isn't perfect. It has good bones (a pun they used to promote), and could one day be an amazing family home. That said and as you'll see, it needs some work. Some pretty serious work. It does boast almost 7,000 square feet and will no doubt be a great home for the right buyer.
But again, why not have a little fun expressing the fixer-upper status of this unique house! Let's take a look inside and out, shall we? Warning, this truly may be a haunted house!
Midwest Home for Sale has Spooky Salesman
Want to sell a home that's... um, a fixer-upper? "hire" a spooky salesman who matches the mood! Check out a fun-loving realtor that's done just that!
So there you go, a fixer-upper that embraces its status and, could be sold! You can see the full listing here. If you are looking for a unque option closer to home, may I suggest this former church in Cedar Rapids? Looks like it too needs some major TLC.
You Could Live In This 100-Year-Old Cedar Rapids Church (With Some Work)
The roof may be blown off from the August derecho, but this quaint little Cedar Rapids church could be your next home.
No Squirrel Monkey for You, Bub! These Animals Are ILLEGAL in Iowa
Don't even think about bringing home a cute baby elephant next time you're on safari! It's a NO GO in Iowa! (Duh?)