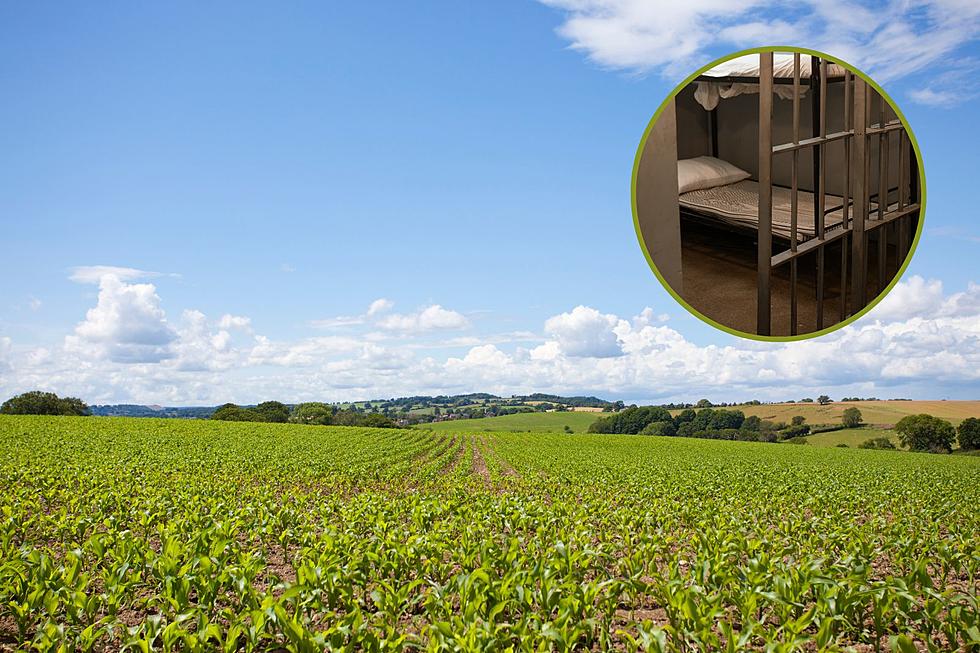 Selling Iowa's Prison Farmland Could Bring In Millions
via Canva
When the United States saw food scarcity during the Great Depression, prisons in Iowa turned to farming to help feed incarcerated people.
Iowa owns over 4,000 acres of farmland surrounding prisons and residential facilities. One-third of that land surrounds Anamosa State Penitentiary.
During the Great Depression, Anamosa State Penitentiary grew the fruits and vegetables the inmates ate behind bars. They also raised hogs, cattle, and poultry, collected eggs, and made milk, cheese, and ice cream.
Prison farming was also the first prison vocational program outside of prison walls.
To help generate more money for the state, The Gazette reports that the state is considering selling that land. If the ground is sold, an estimated $32.7 million would be raised.
This isn't the first time the state has considered selling the land. In 2002, a report by the Legislative Fiscal Bureau thought about selling or renting the land. The downsides to this included limiting opportunities for offender employment. It also reduces the opportunity for prison extension projects.
In November 2022, The Gazette reports that the average land value was more than $9,000 an acre.
Currently, much of the land around farmland is rented to other farmers. This brings in $1.7 million a year.
A report from Guidehouse, a Virginia-based consulting firm recommended some ways Iowa could save money, from reducing duplication of computer software to selling the prison farmland.
Want to keep up to date with the latest in local and agricultural news? Download our app! It's completely free and not only will you be the first to know about breaking news, but we'll also keep you updated on events coming to the area. Get the free app today.
Greenhouse or Fishery?
This greenhouse-turned-fishery is for sale in Hamilton County for $1,234,567. Let's take a look inside to see what that money gets you.
See The Gleaner Centennial Combine
2023 marks 100 years for the Gleaner combine and to celebrate, Gleaner is sticking with its roots.