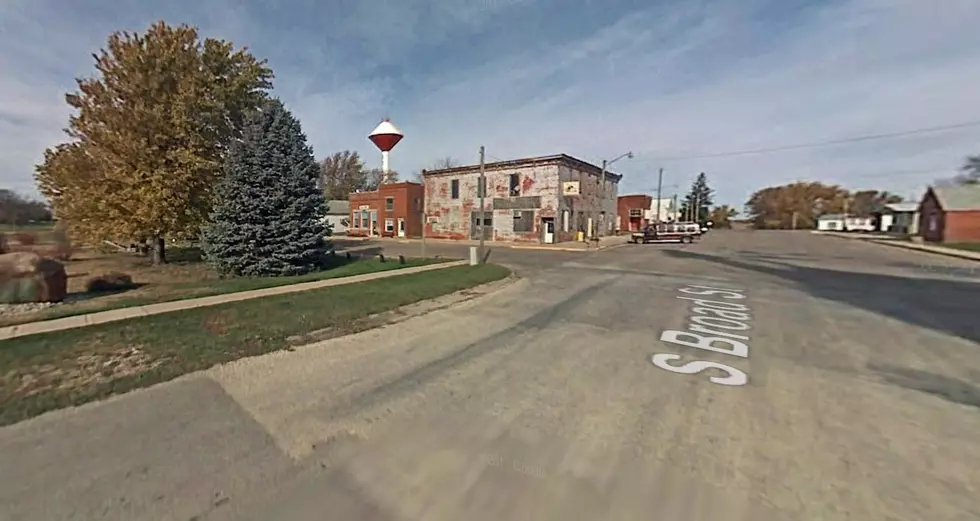 Iowa History: State's Only Vice-President and a Baseball HOF Hail From Same Town
Google Maps
Iowa is home to many famous people, but what are the chances that a National Baseball Hall-of-Famer and the only vice president to call Iowa home are both from the same town? Pretty small, especially when you consider they were born three years apart in a town that's the 532nd-largest in Iowa.

The only person from Iowa to be Vice President of the United States is Henry A. Wallace. He also was the U.S. Secretary of Agriculture and U.S. Secretary of Commerce during his political career.
Henry Wallace's grandfather, known as "Uncle Henry", was the man behind the weekly farm publication Wallaces' Farmer. The young Wallace worked as a writer and editor at the newspaper after graduating from Iowa State University.
It was Henry A. Wallace who helped made hybrid seed corn available to farmers. In 1935, he started Hi-Bred Corn Company (later Pioneer Hi-Brid Corn Company), the first hybrid seed company in the world. In a 10-year period from 1933 to 1943, Iowa farmland went from being planted with 1% hybrid seed to nearly 100 percent. Yields went up by seven bushes per acre during that time.
In 1940, after 8 years as U.S. Secretary of Agriculture, Wallace became Vice-President of the United States under President Franklin Roosevelt.
Vice President Wallace speaks at the Waldorf-Astoria Hotel in 1943.
Wallace with actress Olivia De Havilland and screenwriter Dudley Nichols in May of 1944.
Harry Truman replaced Wallace as President Roosevelt's running mate in 1944. After winning re-election Roosevelt died in 1945, making Truman President of the United States.
Wallace was Secretary of Commerce from early 1945 until the late summer of 1946. In 1948, he ran as the Progressive Party candidate for president but got only 2 percent of the vote. He then retired from politics and returned to farming, this time in New York state.
Wallace (holding newspaper) with actor Edward G. Robinson in 1950.
Wallace arriving in London, England in 1950:
Wallace was born in Orient, Iowa on October 7, 1888. He died of Lou Gehrig's Disease (ALS) on November 18, 1965. He was 77. Wallace was cremated. His ashes are interred at Glendale Cemetery in Des Moines.
Wallace's birthplace is part of the Wallaces Center of Iowa in Orient.
National Baseball Hall-of-Famer Dazzy Vance is also a native of Orient, Iowa. He's one of only seven Iowans who are enshrined in Cooperstown, New York.
Dazzy Vance (Charles Arthur Vance) was a Major League Baseball pitcher for five major league teams during his career. Even though he struggled with a sore arm in the 1910s, he played with both the Pittsburgh Pirates and New York Yankees during that time.
In 1922, at the age of 31, Vance came to the majors to stay. And he was dominant. He led the National League in strikeouts every year from 1922 through 1928. Vance was the NL MVP in 1924 when he won 28 games with an earned run average (ERA) of 2.16. He completed 30 games and struck out 262 that season.
In 1933, Vance (below right) was traded from the Dodgers to the St. Louis Cardinals. That season, he posed with former teammate (and future Hall-of-Famer) Hack Wilson of the Brooklyn Dodgers.
After spending 11 years with the Brooklyn Dodgers from the early 1920s to 1930s, Vance returned to the Brooklyn Dodgers in 1935. He would retire at the end of the season. During his career, he won 197 games and struck out 2,045. He was inducted into the National Baseball Hall of Fame in 1955.
Vance was born in Orient on May 4, 1891. He passed away on February 16, 1961, at the age of 69.
Yes, the only Vice-President of the United States from the state of Iowa and one of seven of the state's National Baseball Hall of Famers are both from Orient, Iowa. The small town in southwest Iowa has an estimated population of 356. That's nothing short of amazing.
LOOK: MLB history from the year you were born
Stacker
compiled key moments from Major League Baseball's history over the past 100 years. Using a variety of sources from Major League Baseball (MLB) record books, the Baseball Hall of Fame, and audio and video from events, we've listed the iconic moments that shaped a sport and a nation. Read through to find out what happened in MLB history the year you were born.
KEEP READING: Scroll to see what the big headlines were the year you were born
Here's a
look at the headlines
that captured the moment, spread the word, and helped shape public opinion over the last 100 years.