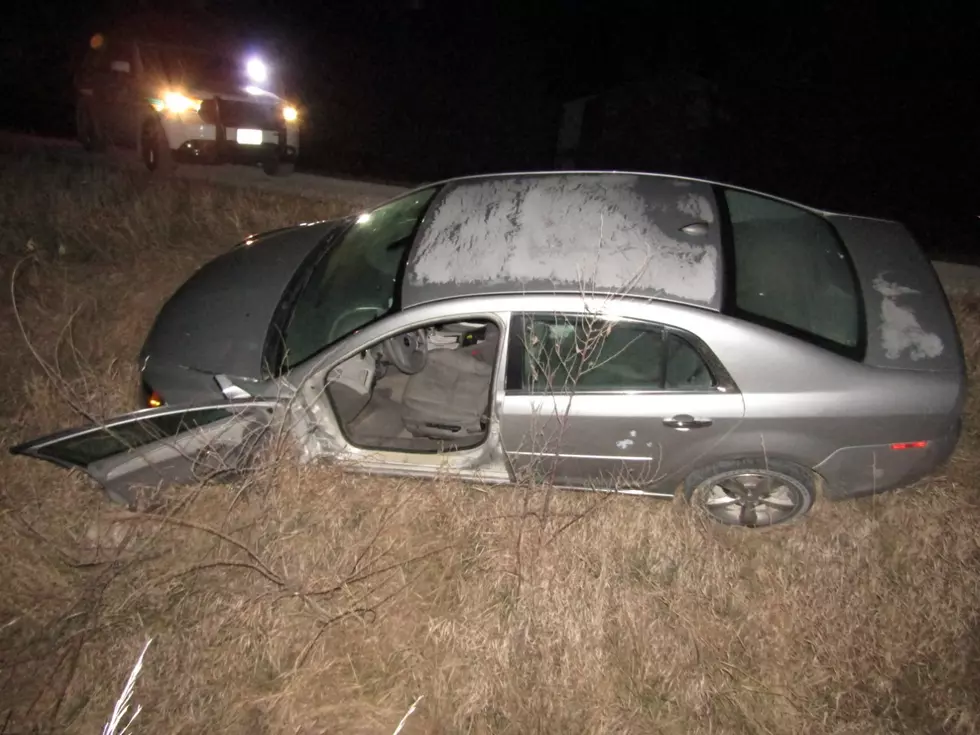 Passenger Seriously Hurt in Rural Hawkeye Accident
Photo from Fayette County Sheriff
A young Northeast Iowa motorist is under investigation, after putting his car into a ditch, seriously injuring his passenger.
The Fayette County Sheriff responded to a call at about 7:45pm Tuesday (Nov. 17), reporting a vehicle in the ditch, about 4 miles west of Hawkeye, on "V" Avenue.
18 year old Drake Thompson of West Union was driving northbound, when his vehicle entered the ditch. A male juvenile passenger was taken to the Sumner hospital to be treated for apparent serious injuries. He was then airlifted to Gunderson Lutheran Hospital in LaCrosse. His name was not released. Thompson was suspected of driving impaired.
The accident is under investigation by the Sheriff's Office Technical Collision Investigation Team.
Deputies were assisted ty the Hawkeye Fire Department, Hawkeye First Responders, and TriState Ambulance.

Enter your number to get our free mobile app
A Look Back at the Cedar Rapids Flood of 2008