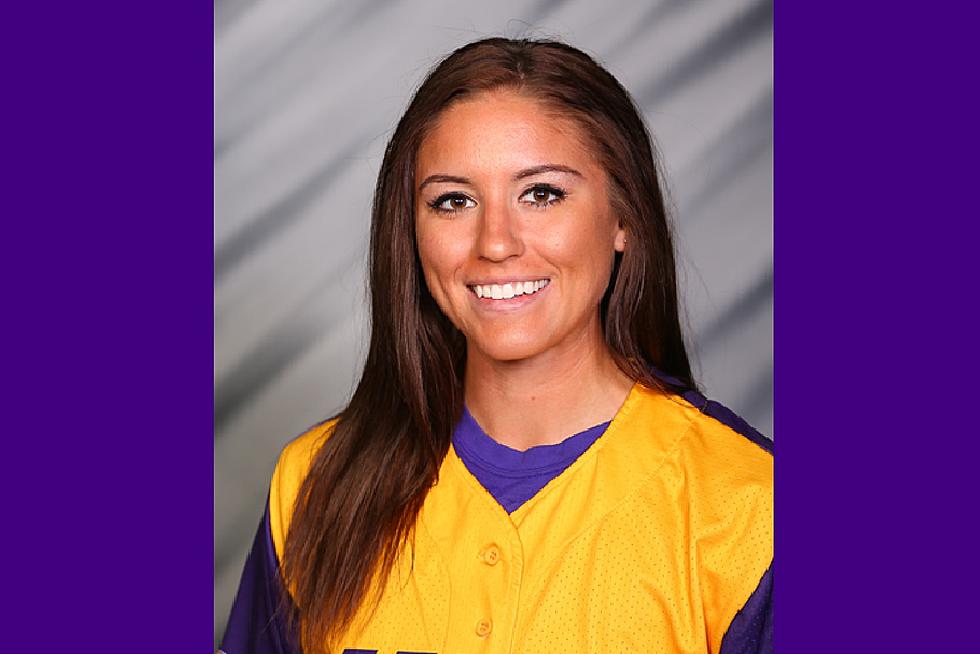 One Year Later, Micalla Rettinger's Shooting Death Still Unsolved
Micalla Rettinger / Courtesy: UNI Sports Information
One year has passed since a former University of Northern Iowa softball player was shot and killed while driving on a Waterloo highway. For the past 12 months, investigators have been trying to figure out who is responsible for the death of 25-year-old Micalla Rettinger of Cedar Falls.
Major Joe Leibold of the Waterloo police department said a $58,000 reward is still available through Cedar Valley Crime Stoppers for information that brings closure to the unsolved case.
Authorities are still receiving tips in the case, Leibold said. He didn't have an estimate on how many tips have been received or investigated during the past year.
According to investigators, Rettinger was returning home from work on April 28, 2019, when a bullet shattered the driver's side window of her jeep as it crossed the U.S. Highway 218 bridge over the Cedar River near George Wyth State Park around 2:30 AM. The bullet struck Rettinger in the neck and she died shortly after stopping the jeep on the shoulder of the highway.
Rettinger's boyfriend, Adam Kimball, was a passenger in the front seat. Authorities determined the same bullet that struck Rettinger also hit Kimball in the mouth. He recovered after being treated at an Iowa City hospital.
A second passenger and a dog – both in the back seat – weren't injured.
Rettinger graduated from the UNI in 2016 with a degree in biology. The Lenexa, Kan., native played softball for the Panthers from 2013-2016, starting every game each of the four years.
Anyone with information about the case should call Waterloo Police at 319-291-4340, Ext. 7, or Cedar Valley Crime Stoppers at 1-855-300-TIPS (8477). Tips can also be left using the Cedar Valley Crime Stoppers website.

Enter your number to get our free mobile app