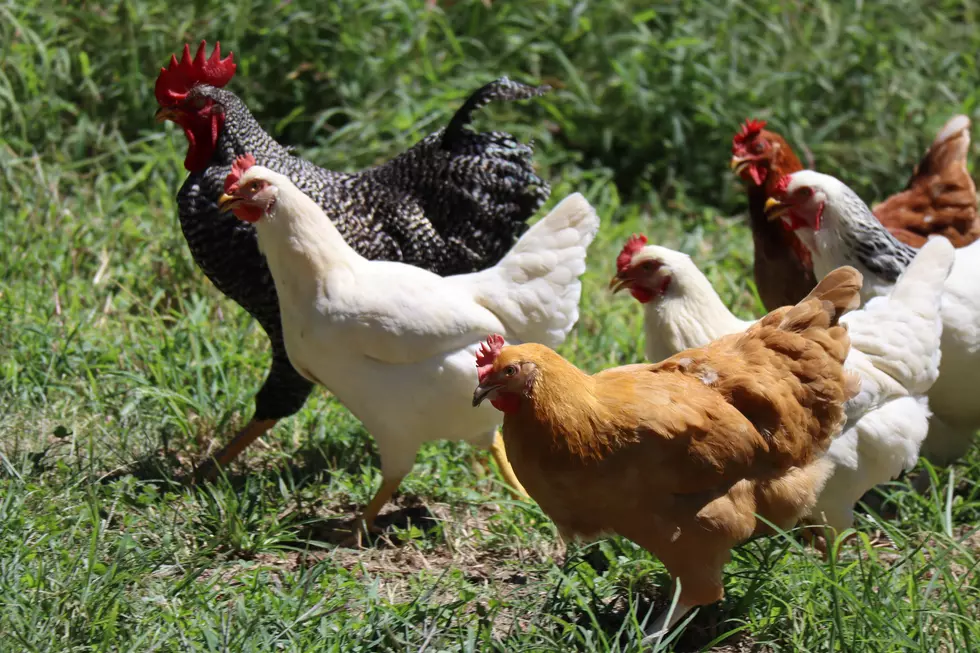 Oelwein Couple Turns To City Council In Chicken Dispute
Photo by Zachariah Smith on Unsplash
To allow chickens to roam, or not to roam. This seems to be a question different cities in Iowa like to debate.

In December, we shared the debate in the city of Ogden over whether or not chickens are defined as livestock- which is banned within city limits. Iowa state code includes poultry in the definition of livestock but federally, domestic fowl, or chickens, are its own category.
While having chickens in Ogden is nothing new, in November 2022, the city decided to enforce the city code against poultry.
Now we are seeing a similar debate in our backyard.
During the most recent City Council meeting, Steve and Marie Woodward brought up concerns regarding their neighbor's "free range" chickens. According to the Oelwein Daily Register, the couple reports "the chickens have been in their garden and flowerbeds, driveway, yard, and street, posing a hazard and creating a nuisance."
Before turning to the City Council, the couple's attempts to talk about the problem were not productive.
The complaint was made as a violation of Oelwein's City Code Chapter 19, Section 19-3. This code says it "is unlawful for a person to keep within the city such bothersome animals such as cats, bees, cattle, horses, goats, swine, sheep, fowl, cats and barking dogs which tend to disrupt the peace and good order of the community."
Section 19.4 of the City Code goes on to say that it is "unlawful to permit any animal, including fowl, to run at large."
The Woodwards were told the Community Development department and the city's code enforcement office would look into the problem.
The Oelwein Daily Register adds that since the complaint, the owner has been working to keep the chickens in their own yard. The flock has also shrunk from 30 chickens to 5.
Oelwein Police Chief Jeremy Logan told the Register that the city does prohibit foul in town but they only address chickens on a complaint basis.
Photo Tour Through Red Rock Farms
Fall Fest is less than one month away at Red Rock Farms. Here's a behind the scene look at what visitors can expect!
2022 Conservation Farmer Of The Year
Eastern Iowa's Dave Lubben is the 2022 Iowa Conservation Farmer of the year, lets take a look at what his farm has to offer!