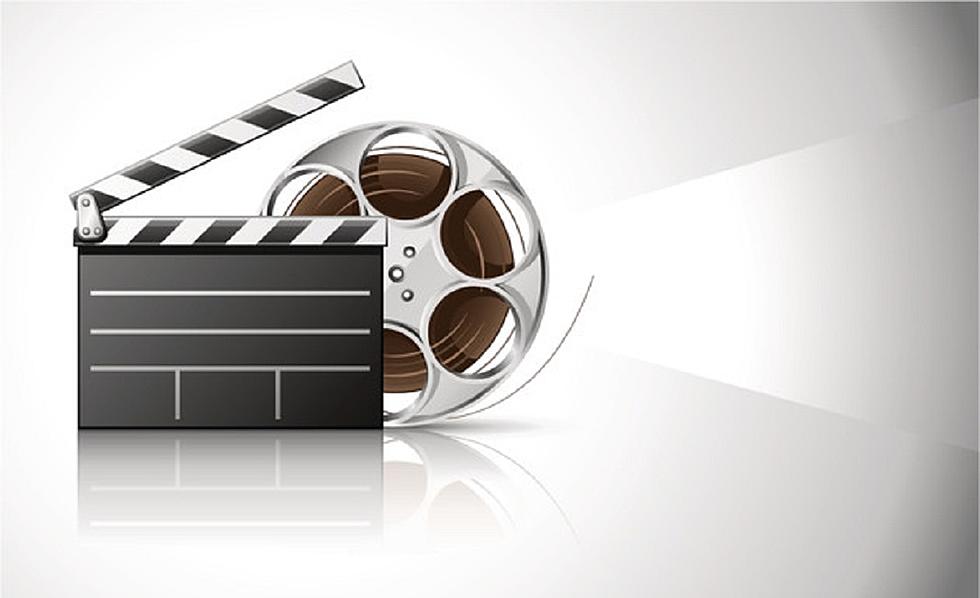 Neuman's Movie Monday-Romantic Movies For Her and Him
LoopAll-Thinkstock
With Valentine's Day on Wednesday, we look at the movies that both men and women can watch together.
Ladies, you have to understand that to guys, this is a horror film. Research tells us that 20% of the 706 survivors of Titanic were men. In the movie, we really only see 2 of the men that survived. The jerk, Cal, (fictional) and J. Bruce Ismay (real) the owner of the ship who was later named "Coward of the Titanic". So while you watch and see this lady who gets to live this long and happy life, we picture ourselves as the guy falling off the boat, hitting the propeller and spinning into the water to his death. What is good about the movie is how it humanizes the people on board but even Mythbusters proved to James Cameron that Jack could have survived if she just slid over a bit.  If you understand that it's not about the romance story, it's about the results, then you can understand why we have trepidation about this movie.
Guys, yes this is a French film and yes you need to read the subtitles but this is a good movie. Don't be a neanderthal about it. The scavenger hunt scene is really good and it would be awesome if a girl really took the time to figure all that out for us. Give this movie a shot and you'll like it.
You had to figure that one of the three Adam Sandler/Drew Barrymore movies had to be on this list. This was their first time working together and probably the best one. I just like this one over "50 First Dates" and I've never seen "Blended". The 80's references and the soundtrack alone are enough to get enjoyment for the guys and the love story for the girls.
Nobody does romantic movies like Tom Hanks and Meg Ryan. The thing that's innovative about this movie is the fact that they share the screen for 2 minutes in the whole movie. So you really do get the racket that is dating from each gender.
The reason that this one edges out "Sleepless in Seattle" is because of the addition of their rivalry. They have to hate each other on the surface. The corporate tycoon versus the mom and pop shop owner story line was very good. Some of the lines said to each other in person were quite brutal. Even though they admit to each other online (unknowing who they were talking to) that they hated themselves for it. I also put this one above sleepless because I'm a big fan of Dave Chappelle and Steve Zahn who are in this movie.
Yes, I just added a 3rd Meg Ryan movie in a row. But let's be honest, these movies are better than a Katherine Heigl, Sarah Jessica Parker, or JLo movie. Billy Crystal is hilarious in this movie and that's where a guy will find entertainment in this one come Valentine's Day. Also, HE'S A HERO! Any guy that can escape a lady's "friend zone" is a king.
Girls: You get a good love story. Guys: You get to watch sports.
This movie is about 90% comedy and 10% Romance Comedy. I was actually a 3rd wheel when I first saw this movie. I watched it with my buddy and his wife and at the halfway point, my buddy and I were laughing pretty hard but his wife didn't really like it. By the end of the movie, she was crying with how much she loved the movie. A perfect example of a movie for both guys and girls.
Girls straight up love this movie. Guys, this is a movie where the reward will worth the wait. Think of "The Notebook" as the same as developing the acquired taste of a beer. You kept your mouth shut and dealt with it until you could tolerate it. Don't scoff during the movie, don't point out anything you don't like, just watch the movie. Then all you have to do is say the line (with sincerity), "Oh she remembers" and your girl will love you forever.
This is just a purely great movie. There's sword fighting, hand to hand combat, wit, deceit, the machine, the fire swamp and all in the name of love. There is something for every one in this movie. It's a win win for both guys and girls. It's a clear number 1 for Valentine's Day or the other 364 days of the year.