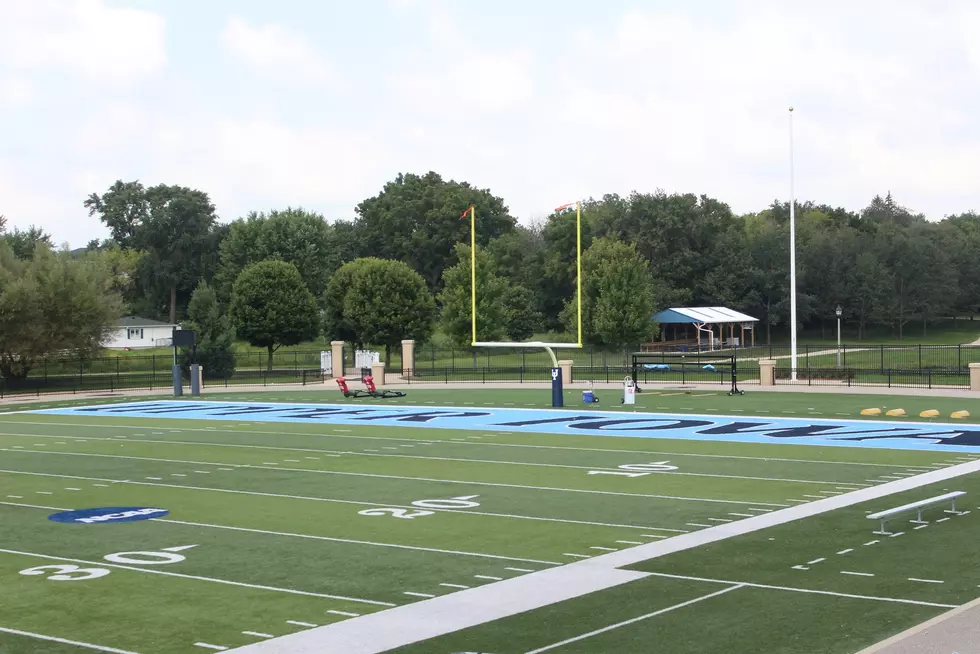 KOEL, Upper Iowa Renew Football Agreement
Photo By: Elwin Huffman - Townsquare Media
AM-950 KOEL will be the exclusive radio home for all Upper Iowa football games for the next two years.
The station's parent company, Townsquare Media, has renewed its contract with UIU's athletic department for the 2019 and 2020 seasons. Finalization of the extended agreement means that fans will be able to tune into KOEL AM-950 for live coverage of the Peacocks' next 22 games, whether they're playing at home in Fayette or on the road in the Dakotas, Minnesota or Nebraska.
"We are excited to continue bringing exciting NCAA Division II football to our fans over the airwaves through our partners at Townsquare Media and KOEL AM-950," said UIU Director of Athletics Rick Hartzell. "We have a great relationship with the staff at KOEL AM-950 and you just can't argue with that signal strength on a beautiful fall day in Iowa."
Moving forward, Joe Stasi will continue to be the featured voice of Peacock football. Stasi, a 1991 alum of Upper Iowa, has been the play-by-play voice for the past 16 consecutive seasons and 18 overall.
"KOEL AM-950 is excited to once again be the radio broadcast home for Peacock football," said Liz Brown, KOEL's Brand Manager and Farm Director. "Our listeners have tuned in to hear the distinct voice of Oelwein's very own Joe Stasi call the play-by-play action for area football for almost 20 years, from the Oelwein Huskies to the Upper Iowa Peacocks. Joe Stasi is the voice of football in northeast Iowa and KOEL AM-950 is the Best in Country; together we will continue to broadcast the Best of Upper Iowa football to 27 counties in Iowa, Illinois, Minnesota and Wisconsin."