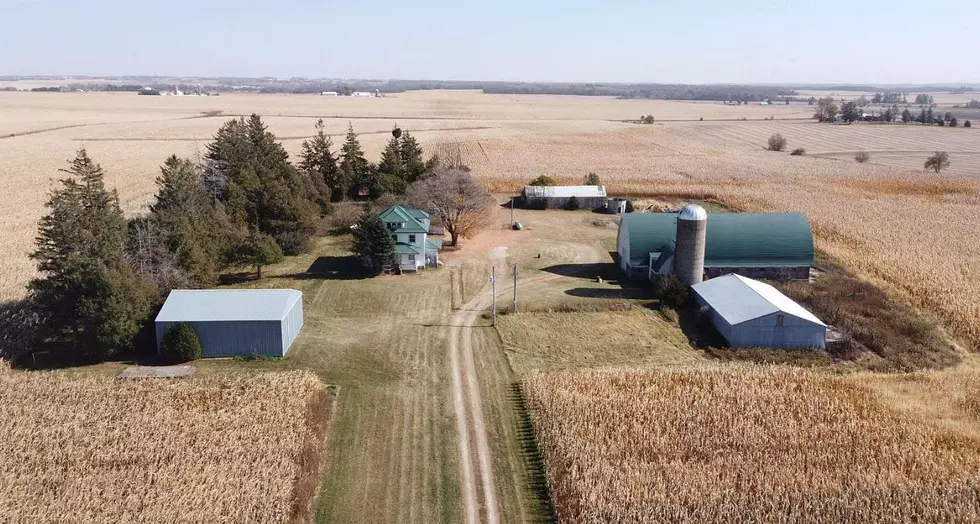 NE Iowa Farmhouse Has A Hidden Gem In Its Barn [GALLERY]
Mark M Meyer via Zillow.com
If your looking for a home that can keep you connected with classic agriculture, look no further than this house.
If you have been around the dairy industry, you may have noticed you come across fewer and fewer tie stalls now. According to the USDA, in 2007, 62 percent of dairy barns in the US used tie-stall facilities. In 2014 that number has decreased to 39 percent of dairies in the country.
A farmhouse for sale in Lamont will give the new owners a taste of classic dairy farming... maybe just without the cows.
But before the dairy girl in me gets distracted with the old dairy barn, we can't ignore the house! This circa 1900 home is the perfect project home for anyone willing to take on the challenge.
According to the Zillow listing, this original two-story farmhouse features built-in cabinetry, hardwood floors, and mostly untouched trim work- a perfect project house.
In addition to the house is two concrete-floored outbuildings that provide lots of workspaces.
One of these buildings, the old dairy barn, features a four-post car hoist and air compressor. The other has heat tubing in the concrete ready for completion to allow year-round use.
While this home only sits on 4.874 acres, it is surrounded by agricultural fields which helps complete the farmhouse feel, and even has a small wooded area that both acts as a windbreak and provides privacy.
Currently, this property is listed for sale for $249,900.
So, let's take a look around the house!
1900 Farm House Will Bring Back Memories Of Growing Up On The Farm
If your looking for a home that can keep you connected with classic agricultural practices, then look no further than this house.
Other farmland properties for sale in eastern Iowa:
Summer Farms Sales in Eastern Iowa
Take a glimpse at what land is on the market in Eastern Iowa this summer.